13 Interesting Misconceptions About How to Buy a House
Is "how to buy a house" a future-you problem? Or are you actively shopping the Arizona housing market right now? Regardless, homebuying is a big deal. It's a decision you want to get right. You don't want to miss out on your dream home within one of the best neighborhoods in Phoenix. So, here are thirteen of the most common myths and misconceptions we hear most often about how to buy a house. Take a peek below before you start signing any important paperwork…😎
Misconception #1: You must shell out at least 20% for the down payment.

Twenty percent is a fairly standard down payment requirement for some mortgage loans, and the more you can put down on a home the better chance you have of qualifying for the loan. It also bumps up your odds of scoring better interest rates and saving yourself a heap of money over the life of the loan. But if you stop and do the math, twenty percent (or more) of the price of a home in today's market… well let's just say it's a big number.

As of early February 2022, the median home cost in Phoenix is $417,000. What's 20% of that? $83,400. So, if you're someone who doesn't have that much cash laying around, there must be other options, right? Correct✅
Luckily, conventional loans require a minimum of only 5% down (which would be $20,850 for the median Phoenix home example). Conventional loans also have the option of 3% down if you are a first-time homebuyer and you agree to take some educational classes on homebuying/budgeting.
FHA loans, while they do have other pros and cons to consider, have requirements ranging from 3.5% to 10% down.
If you're active duty military, veteran, or in the military reserves, you might be a match for VA loans, which do not require a down payment 90% of the time1.
Or, if you plan on buying rurally, you can use a USDA-backed loan which does not require a down payment at all.

So why is the 20% myth so widely-spread? Here's the downside of putting down less than 20%:
With less than 20% down on a conventional loan, you'll pay Private Mortgage Insurance until the PMI is terminated, canceled, or you reach the midpoint of your loan.
With less than 20% down on an FHA loan, you'll pay a required Mortgage Insurance Premium for the full life of the loan, unless you refinance.
Both of these (PMI and MIP) are usually tacked on to your monthly home payment, and usually range from 0.06% to 1.8% of the loan amount every year).
Misconception #2: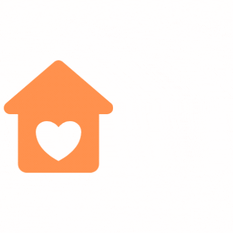 The down payment is the only cash you need up front.

Don't sink all of your cash into your down payment! What many don't know about how to buy a house is that that there are several other costs in addition to your down payment, some of which must be paid up front! Closing costs alone include an initial escrow payment, origination fees, recording fees, title fees, and more. You'll also likely have moving costs and need to set up an ongoing fund for home improvement and repair. To get the full scope of the savings needed before buying a home, check out our post on homebuyer savings goals and the first-time homebuyer tax credit.
Misconception #3: You should find a house before applying for a loan.

Depending on current market conditions, buying a house could be as intense as a wild boar fight in the Arizona desert. 😅 Ok, maybe not, but as you race to put in your offer before other buyers and then come up against counter-offers, you never know what will happen. Since you're not the only person wondering how to buy a house, getting a prequalification letter before house shopping will do two helpful things for you:
1) Gives you the house price range you are qualified for.
2) Enables you to put money down and sign a buy/sell agreement as soon as you find a place.
You could find the house first and do financing after, but you're risking losing out to another buyer who was prepared with a home loan pre-approval and was able to make an offer before you. Check out our House Buying Checklist to know all of the mortgage documents you'll need to have prepared.

Misconception #4: You need perfect credit to know how to buy a house, and to qualify.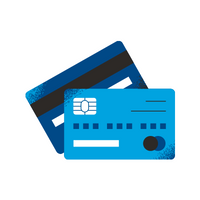 An impressive credit score will help you get the lowest home loan interest rates, but spotless credit history isn't necessary for qualification. Many lenders will require a credit score of at least 640 for a borrower to qualify for a conventional or USDA mortgage loan. However, credit unions tend to be more flexible in this area because of their tendency to work with the member as a person, not as a number. Speak with a knowledgeable credit union mortgage lender or chat with GreenPath for advice on improving your credit.
Misconception #5: You should plan to buy a house at the upper limit of what you qualify for.

Qualifying for a $500,000 mortgage doesn't mean you should find and buy a property that's $500,000. Take the time to consider your budget and loan estimates. One of our mortgage loan specialists, Eric, ran this example scenario for a fictional character, Sherry, who was considering buying a $500,000 home with 5% down at a rate of 4.5% interest rate over a 30 year term.

His estimates2 say that Sherry would pay these approximate costs monthly & yearly: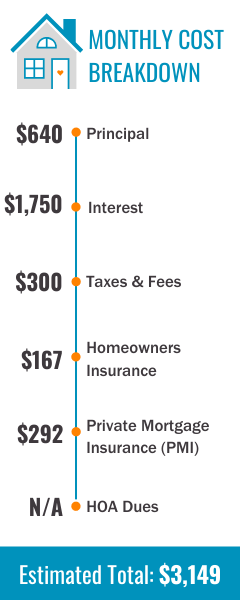 Sherry will need to consider how much money she'll have left to handle current monthly expenses, other debt payments, home repairs, furniture purchases, and savings. If Sherry makes $75,000 per year in take-home pay (or $6,250 per month), and her yearly housing expenses were going to be over 50% of that, she will likely have a challenge making ends meet for other current monthly expenses. Imagine if she also had homeowners association fees too, like many other folks do!

Purchasing a house at the top of your budget can put you in a financial bind; that's why experts recommend housing expenses make up no more than 28% of your gross income—even if your lender qualifies you for more than that. Remember, they're not the ones making the payments! To find out how much you can put towards a monthly home payment, run the numbers with our mortgage affordability calculator. Then, start talking to a housing counselor or mortgage loan specialist to get more specific about your individual situation.
Misconception #6: You'll get a big tax break.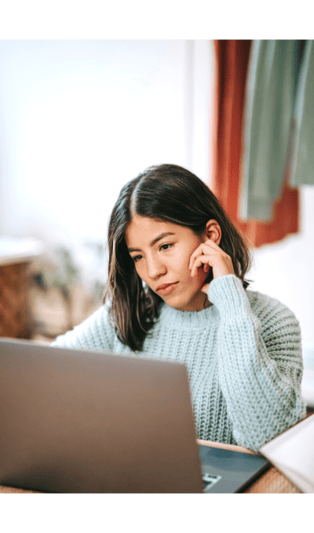 People often think that if they take out a large mortgage, they'll reap enough benefits from the tax deductions to make it worth it.
Keep in mind: there are limits to how much the IRS will allow you to deduct, based on whether you're filing as an individual, a married couple filing jointing, or head of household.
For 2021, this limit was set at interest on qualifying mortgages with a principal balance of up to $750,0003.
To really benefit from tax deductions on mortgage interest, you'd have to pay more than the standard deduction annually.
Speak with an experienced tax accountant to determine the amount you would be able to deduct, and whether it's worth it to itemize your return for mortgage interest purposes.
Misconception #7: Fixer-uppers cost less.

Even if you are experienced enough to handle most repairs yourself, fixer-uppers can cost much more than you anticipate. A low initial home cost is tempting, but pretend that the upper estimate on repairs and updates needed is factored into the cost. Is the house livable before these repairs/updates are finished? How will you finance those expenses?
If an inexpensive home will cost over $100,000 to renovate before it's in livable condition, it may not be so inexpensive after all. Walk the property with your home inspector so that you know what you're getting yourself into. 😘
Misconception #8: Buying a house is always a good investment.

When thinking through how to buy a house, many people believe that it's always a good investment.
Yes, it's true that real estate values tend to increase over time.
Yes, it's a low-risk, low-cost investment option for many folks-
–but not everyone. For example, if you're on a temporary job assignment in Atlanta, GA for 18 months, buying a house in Atlanta is probably not a good investment for you! With how long it takes to close on a home loan, to the amount of months' payments it will take to make up the costs & fees of your mortgage loan, 18 months probably isn't enough time to make it worth your while. However, if that job assignment was to be extended another five years, it may now be a good investment for you to buy a home.
The local housing market also impacts whether buying a home at a specific time is a good investment. Speak with an experienced local real estate agent to get their perspective on this factor.

If you do decide to buy, do your research and make sure you're getting a relatively fair price for the house and the loan. Plan to remain in the home for a minimum of 2-3 years (although more conservative advice says 5 years).


Misconception #9: Appraisals aren't necessary if the home is new.

An independent, professional appraisal is required for almost every mortgage loan. Your lender will order the appraisal from a licensed, unbiased professional to ensure accurate and thorough valuation.
It's a myth that you should take the lead and get your own appraisal; reason being – you could choose an appraiser that the seller or their agent feels is biased, and it could negatively affect your odds of closing on the house.
It's an even more dangerous myth to think that you don't need an appraisal at all! The appraisal is what will heavily factor in to the final cost you pay for the home loan.
Misconception #10: You should avoid adjustable rate mortgage loans in all cases.

Adjustable rate mortgages are commonly referred to as ARMs. An adjustable rate mortgage typically starts with a fixed rate for a period of time (i.e. 1 year) and then interest rates will fluctuate after that for the rest of the term.
These loans typically feature an initial low introductory fixed rate, which will adjust according to a predetermined schedule and base rate. See below how a 5/1 ARM 30-year mortgage's interest rates may change over time compared to a fixed mortgage loan.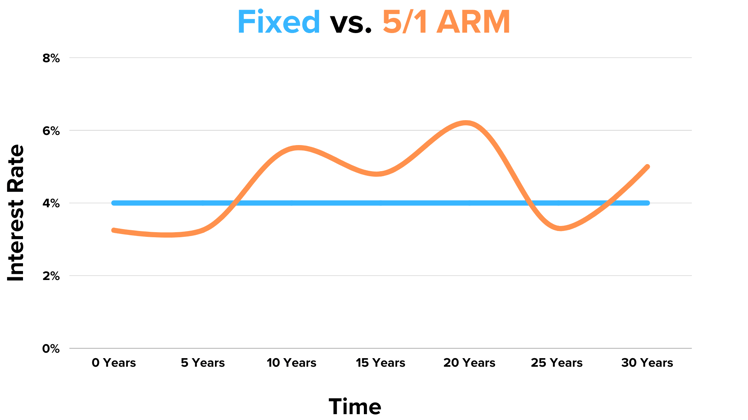 For some situations, an adjustable rate mortgage can be a smart choice for a loan. Experienced home buyers will use these types of loans strategically, taking advantage of the significantly lower introductory rate and then selling or paying off the home before the rate moves into the unpredictable adjustable phase.

Do your homework before going this route, but know that it's not always a bad choice when deciding on the details for how to buy a house.
Misconception #11: Online real estate values are consistently accurate.
Although online estimate tools can be useful, most value estimates are inaccurate— leading buyers to unintentionally make low offers to sellers. In Arizona, Redfin has a current median error of 1.8% on homes that are for sale4. In perspective, this means that if you found a house to buy on Redfin that is estimated at $400,000, then half of the time you would actually pay within $392,800 - $407,200 for it5. The other half of the time, the true price would fall outside of these values. The accuracy of Zillow's Zestimate® is similarly misleading, with a median error of 1.5%6 for on-market homes in Arizona. This leaves a lot of uncertainty when searching for homes and putting in offers. It will help immensely to work with an experienced, reputable real estate agent who will research similar home sales in the area. You'll feel more confident making an informed offer to a seller when the time comes. To learn more about how to buy a house in such a competitive market, check out our Ultimate Guide to Buying A House in Arizona.
Misconception #12: Your mortgage payment will stay the same.

The total amount you pay towards your monthly mortgage can fluctuate, up or down, throughout the life of your mortgage loan.

Payment requirements change for a variety of reasons:
adjustable interest rates
changing tax rates
homeowner's insurance premium changes
Private Mortgage Insurance adjustments or drop-offs
The allocation of your payment will also change based on the amortization schedule. This means that at the beginning of your loan term, more of your payment goes towards interest. As the loan matures, and you pay off the bulk of the interest, more of your payment will begin to make an impact on the principal. Check out how your payment allocations towards principal and interest change over the life of a home loan: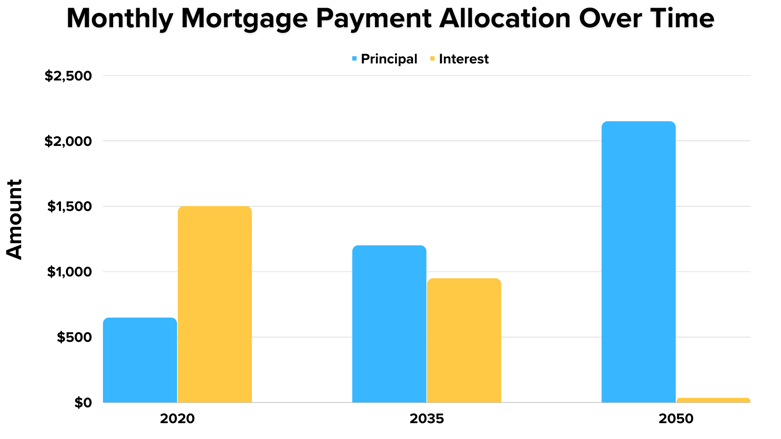 Misconception #13: You have to pay for the down payment & closing costs by yourself.
If you're a first time homebuyer, the Phoenix area is a tough market to get into. It can be difficult figuring out how to buy a house when most buyers already have large down payments prepared. Not to mention, the housing prices are constantly rising. Luckily, first-time homebuyer down payment assistant grants exist! If you're not in a huge hurry to buy a house, then there are 3-6 month programs to help you gather the funds to purchase a home.
At Copper State Credit Union, we partner with the Federal Home Loan Bank on a down payment assistance program called WISH. Through this program, eligible low to moderate income earners are offered 4-to-1 matching grants of up to $22,000. This can be applied to the down payment and closing costs towards a first home.
To be eligible for funds, the homebuyer needs to
1. Be a first-time homebuyer
2. Have successfully completed a homebuyer counseling program
3. Meet qualifications for household size and income
After you complete the program to show that you know how to budget and save money, you can shop for your house. Live in the home for five years and you don't pay back any of the grant money! Plus, you get to keep the appreciation (value ⬆️) of the home. Not a bad trade off! For additional advice on how to buy a house with down payment assistance, fill out this start app and a mortgage loan officer will get back to you right away. We even have a free housing counseling program we can refer you to, if you qualify.
We are SO happy to help Arizonans get into their first home. See some of our 2021 WISH grant recipients below:
Hopefully, reading through these misconceptions has helped you feel more empowered on the process of how to buy a house! To learn more about how to buy a house in Arizona, check out our eBook guide below. Don't forget, you have access to our experts who can help answer any questions you may have. With these tools, you'll be well on your way to buying the house of your dreams🙌
Sources
1 VA Loans
2 Arizona Property Tax Calculator
2 Arizona Homeowner Insurance Averages
2 Amortization Schedule Calculator
3 IRS
This article is intended to be a general resource only and is not intended to be nor does it constitute legal advice. Any recommendations are based on opinion only.
Rates, terms and conditions are subject to change and may vary based on creditworthiness, qualifications, and collateral conditions. All loans subject to approval.
Estimates are hypothetical and do not reflect actual costs. Not intended as official financial advice. Please see a mortgage specialist to receive counseling for your specific situation.