Homebuyer Savings Goals (and How the First-Time Homebuyer Tax Credit Could Make Them Achievable)
This article was originally published on February 12, 2020. Updated August 18, 2021.
It's an exciting time to be a first-time homebuyer in Arizona! But all of the jargon surrounding mortgage loans can be overwhelming and daunting. Knowledge is power, especially if you're new to the market. Here are the basics on what you should be saving up for before you buy a house. Plus, find out whether or not the first-time homebuyer tax credit can help you get one step closer to sealing the deal. Check out our house buying checklist for more details on all the documents you will need throughout this process.

What Is the First-Time Homebuyer Tax Credit?
The First-Time Homebuyer Act of 2021 is a bill that has not yet passed into law, and it should be noted that changes could be made to this bill before it passes.
The First-Time Homebuyer Act of 2021 is a recently introduced bill that would establish a refundable tax credit of up to $15,000 to first-time homebuyers. The primary purpose of this bill is to make homeownership feasible to the millions of American renters, especially those classified as low- and middle-income earners. If the bill is passed, thousands more people would find home ownership a reachable goal.
The first-time homebuyer tax credit wouldn't be handed out to everyone buying a house...here are the eligibility guidelines, in a nutshell:
You must be a first-time homebuyer (or haven't owned a home in the past 3 years)
You must make less than 160% of the average median income (AMI) for the area in which you're buying the house, and for households with multiple income earners, this number can be adjusted.
You must be 18 years of age or older or married to some who is 18+
You can't purchase the home directly from a relative.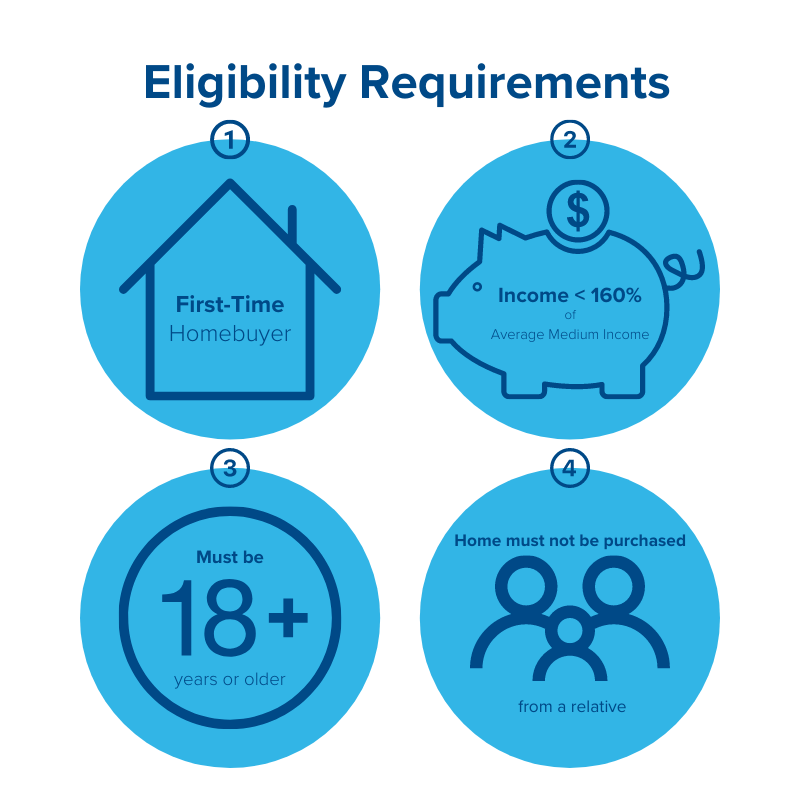 The tax credit will equal 10% of your home's purchase price and cannot exceed $15,000, which means the lower number of the two will be the amount of the tax credit. For example, on a $300,000 home (where 10% is $30,000) a first-time homebuyer would receive a $15,000 tax credit.
Something else to consider is how long you plan on staying in the home - if you were to claim the first-time homebuyer tax credit and move out/sell the house within four years of the purchase date, you would have some tax liability (have to pay some or all of the money back).
If you're thinking "Oh no! Why didn't I wait to buy a house? I just bought in 2021!" Don't fret - The first-time homebuyer tax credit (if passed) is retroactive to December 31, 2020. That means that purchases in 2021 will be eligible, as long as you meet the criteria above.
Although there are some requirements that need to be met in order to qualify for the first-time homebuyer tax credit, it is important to understand the purpose and structure of this bill. After all, it could save you thousands on a new home mortgage in a market that currently feels like it favors the seller.
Homebuyer Savings Goals and the First-Time Homebuyer Tax Credit
Goal #1: Save for a Down Payment

Depending on the type of mortgage loan, you might be needing anywhere between 3% and 20% of your home's purchase price. On a $200,000 home, this would be anywhere from $7,000 to $40,000 to cover your down payment. FHA loans require a minimum of 3.5%, while Conventional mortgage loans require 3%. It's good to remember that the more you can put down at the beginning, the less interest you'll pay over the life of the loan.
Other less common mortgage loan options include VA and USDA loans. VA loans are available only to members of the military, offer 0% down payment options, but have other pros and cons to consider. USDA loans apply only to those who live in rural areas, but also offer 0% down payment. Research these if they apply to you!

Other creative options for coming up with a down payment as a first-time homebuyer include:
Gift funds from a family member

Gift letter & funds verification required

Down payment assistance programs like WISH

Qualify based on income level

Penalty-free IRA withdrawal of up to $10,000
First-Time Homebuyer Tax Credit

If this bill is passed into law and if you are eligible, this tax credit could significantly decrease your out-of-pocket expenses for a down payment.
Not ready for this sizeable down payment yet? Start saving today. A separate savings account (you can even rename it "House Down Payment") could motivate you to set aside extra money on a weekly or monthly basis.
Goal #2: Save for Closing Costs

Savings needed to purchase a home don't stop with the down payment. You will also need to cover mortgage closing costs. You will receive an estimate of these from your lender prior to closing, but plan to pay between 2% and 5% of your loan amount towards closing costs.
Closing costs usually include some or all of the following, or could include others not mentioned below:
Loan Origination Fee

Between 0.5% and 1% of purchase price

Initial Escrow Deposit


Amount depends on your estimated taxes and insurance for the property. This estimate can be found on your Loan Estimate document

Appraisal Fee
Title Search Fee & Insurance costs (which vary by region)
Other fees such as Transfer fee, Recording Fee, Escrow fee, and others.
Keep in mind that the first-time homebuyer tax credit, if passed and if you qualify for it, could contribute to closing costs!
Goal #3: Save for Move-In Costs

After closing your loan, the process of buying a house is finished! You shouldn't owe the bank or title company any additional money (except, of course, for your monthly mortgage payment).
But don't forget what you'll need for moving expenses: between transporting belongings and buying new furniture, to slapping on coats of new paint and updating the light fixtures to LED, you'll have plenty of costs once you're in your new home.
Keep in mind what type of home you're buying, because this will affect move-in costs. They can range from several hundred to several thousand dollars.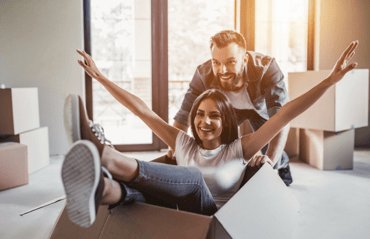 For a brand new build/turnkey residence:

You'll probably have less cosmetic work to do to the property and need to think more about moving costs and furnishings.

For an older home:


Significant updates may be necessary, but could be spread out over time depending on your situation.

For a fixer-upper


Not for the faint of heart, but very rewarding once complete! This is when you'll want to have a big chunk of change set aside to get your new house in functioning order. It's possible that amount could be drawn from your first-time homebuyer tax credit, making the thought of paying for move-in costs much more realistic.
Goal #4: Save for 1st Payment + Utilities

Don't make the mistake of putting every penny in your bank account towards the down payment and closing costs. In addition to moving costs, you'll have to cough up your first mortgage payment plus utilities within about a month of closing on your loan.
Consider these when coming up with your figure:
Estimated monthly mortgage payment = Principal + Interest + Taxes + Insurance + HOA fees (for some homeowners)

Estimated utilities: water & sewer, trash & recycling, electric, gas, etc.


Try asking current homeowners in the community their average payment for water/sewer, trash, and electric or gas.
Research averages online
Perhaps this would be the time to utilize the first-time homebuyer tax credit. If this bill is passed, it could help with the burden of your first couple of months in your new home.
As a good rule of thumb, you should aim to have the above revolving housing expenses take up no more than about 25% of your monthly take-home income. This leaves you room in the budget plan to put money toward other items such as transportation expenses, medical costs, emergency savings, vacation savings, clothing, groceries, and entertainment.
Pro tip: Before you start looking for homes, you should have a firm maximum house price set in your mind, along with its corresponding monthly payment. This is likely not the same as the maximum your lender preapproves you for. Lenders can often approve you for more than you're willing to pay on a monthly basis, so keep this in mind. Check out our Mortgage Affordability Calculator below for more info.
Goal #5: Save for Home Improvement and Repair

Plan to set aside between 1% to 3% of the home's value per year in a savings account for home repairs and improvements. When trying to set that goal amount, consider the age of the home, anything that comes up on the inspection or appraisal reports that won't be fixed by the seller before closing, and any personal goals you may have for the home. For instance, if you have a personal vendetta against popcorn ceilings and are buying a home built in the 80s, factor in what it will cost to get that removed – or the time it will take you to do it yourself.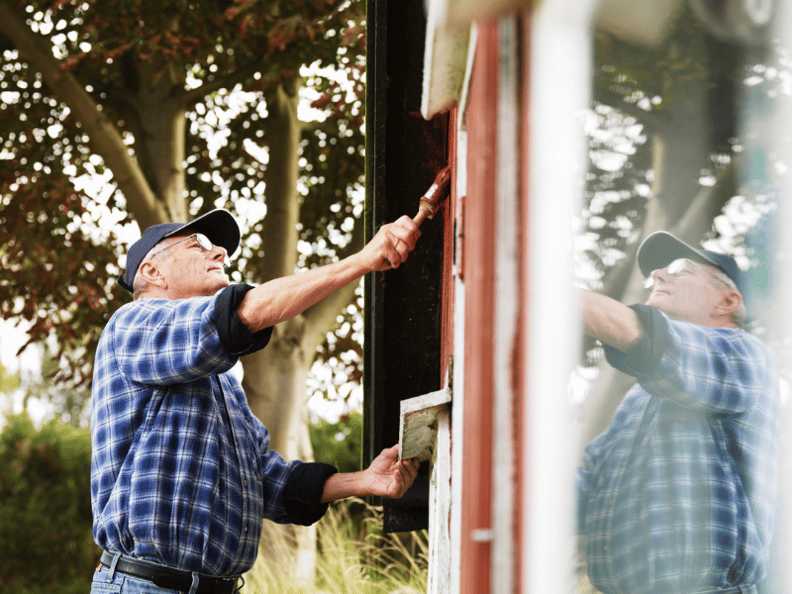 Leaky faucet? Heat-proof windows? Roof repair? New AC? They tend to add up pretty quickly, and experts agree that you don't want to wait to get problems fixed. A small leak in a pipe, left alone for 6 months, could lead to mold/rot under the flooring. Guess which problem is cheaper to fix?
Luckily, you have time on your side when it comes to this fifth savings goal. Once you're in your new home and have taken care of any pressing repair needs, you can simply calculate a monthly amount to put aside in a separate savings account and then forget about it…until you need it. Home improvement is a tricky expense for which to save. However, if the first-time homebuyer tax credit is approved, and you qualify, maybe you could save it for home improvement expenses!
How Can the First-Time Homebuyer Tax Credit Help You?

The tax credit can be of help for first-time homebuyers in a variety of ways - basically, depending on when you get the money, it could help contribute to your down payment, first month's mortgage, or home improvement costs, among other things. If you're looking to buy a house, start saving today (and keep tuning in for updates on the first-time homebuyer tax credit) and you'll be surprised how quickly those funds add up! Especially if you qualify for the first-time homebuyer tax credit. Of course, this bill is still awaiting approval, but we're excited to see what happens next!
Want more info on buying a house as a first-time homebuyer? Check out our free eBook: Are You Buying a House in Arizona?


Sources:
https://homebuyer.com/learn/15000-first-time-home-buyer-tax-credit
https://www.directmortgageloans.com/first-time-home-buyers/what-is-bidens-15000-first-time-homebuyer-act/
This article is intended to be a general resource only and is not intended to be nor does it constitute legal advice. Any recommendations are based on opinion only. Rates, terms and conditions are subject to change and may vary based on creditworthiness, qualifications, and collateral conditions. All loans subject to approval.