5 Real-Life Lessons Provide Help for First-Time Home Buyers
Help for first-time homebuyers is hard to find, because the whole process of buying a house feels so daunting! If this is your first time in the market, remember that knowledge is power. Below, we'll share five key pieces of advice that'll help as you start shopping for your first house.
And, if you haven't heard, there might be a first-time homebuyer tax credit available soon for qualified buyers.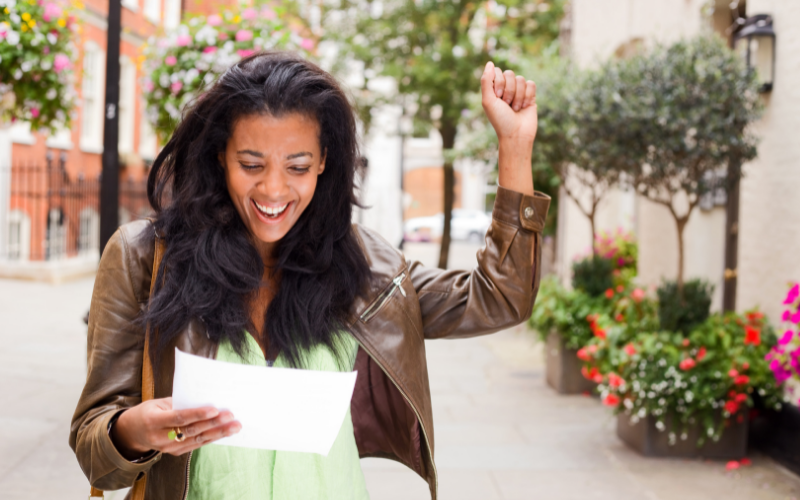 1. Loan Pre-Approval is

WORTH

IT

.
It's tempting to start browsing for homes before you get the finances figured out, but housing markets, at least here in Arizona, are still fierce. Many buyers are sitting on their hands waiting with cash offers or pre-approvals ready; then they quickly place their bids when a property becomes available. Because they're prepared ahead of time, they usually are the ones to get the house (vs. someone who didn't have financing ready to go.) This is also the time to start working on the requirements for down payment assistance programs, if you think you'll be considered an eligible first-time home buyer.
Unfortunately, getting approved after you find your dream home is a thing of the past. Talk to a trusted mortgage lender first, get a pre-approval, and then assess your current monthly expenses so that you know your budget for a house. Hint: Just because you may qualify for a million dollar home loan, doesn't necessarily mean that you should hitch yourself up to one. That's our next tip …



2. Don't Allow Hidden Costs to Surprise You
You probably have a pie-in-the-sky number in mind for how much you want to spend on a house. Hopefully, this number matches up with what you're pre-approved for AND fits your monthly budget. Experts say to keep housing costs below 25% of your monthly take-home income.
But one member, Bradley, is used to paying $1,700 a month for rent. So he can easily afford $1,600 per month for a mortgage payment, right?! That would put his house loan budget at around $350,000 (30 year term) according to the calculator below.
Not so fast, Brad! ⛔⛔⛔
The mortgage payment above is only factoring in the payment to Principal and Interest. His new housing will also cost monthly:
taxes and insurance ✔️
water/sewer bill✔️
electricity and/or gas✔️
trash collection✔️
possibly HOA dues✔️
Here's what Bradley's actual monthly housing costs with a $350,000 loan would look like (approximately):
$1,670 for Payment and Interest
$500 for Taxes and Insurance
$110 for Water/Sewer/Trash
$120 for electricity
$40 for HOA
All of a sudden, he's up to $2,440 per month.
Next, home maintenance costs: experts say to budget 1%-3% of your home's value to be used for improvements, maintenance, and repairs to the home every year. This is everything from leaky faucets to peeling paint and a busted refrigerator. In Bradley's case, just 1% is another $3,500 a year. Budgeted monthly:👇
$300 for home maintenance
Grand total for Bradley's housing costs monthly: $2,770
Now his previous all-inclusive $1,700 per month rent seems like nothing! If you get to this point, this is maybe where you'll want to adjust your purchase amount so the final number isn't as daunting.

3. Know Your Non-Negotiables

There's no need to waste your time looking at homes with pools if you can't stand pool maintenance. Have a couple things in mind that are most important to you, and communicate those to your real estate agent.
In 2021, home buyers had the highest level of 'buyer's remorse' we can remember seeing for many years. Over half of homebuyers in 2021 were unhappy about the purchase after they bought, for a variety of reasons. Don't let that be you!
4. Don't Waive the Inspection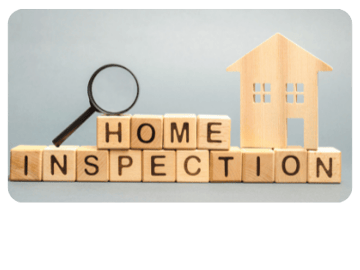 As we get accustomed to a housing market that's in high demand, it's becoming somewhat of the norm for buyers to make a commitment to a property 'sight unseen.'
Never stepping foot inside your future house is one thing - we've gotten pretty good at digitizing the viewing process - but you don't want to buy your first house without having it properly inspected.
There are so many things that could be hidden in beautiful digital footage that a certified home inspector will still be able to find. These things can give you negotiating power, peace of mind, a way out of a contract, or just a realistic picture of what you're getting yourself into. Trust us - don't skip it!

5. Understand Closing Costs

Although the types, names, and amounts of different closing costs vary widely, it's safe to say that on average, closing costs will total to about 2-5% of your home's purchase price. On a $300,000 home, this would come out to be approximately $9,000. Plan to have this money set aside in addition to your down payment.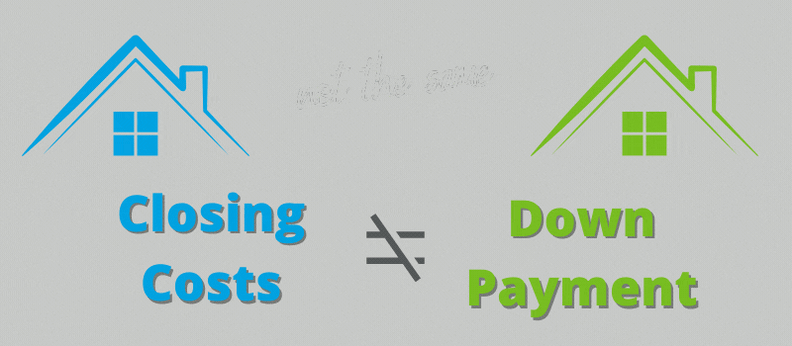 Conclusion
Help for first-time homebuyers does exist! For more resources, be sure to check out:

And so much more! You're not alone; and when it's all over, you could be a homeowner! 😍
Sources:
https://www.forbes.com/sites/reginacole/2021/08/31/how-to-avoid-homebuyers-remorse/?sh=a89bb33791fa
This article is intended to be a general resource only and is not intended to be nor does it constitute legal advice. Any recommendations are based on opinion only.

Rates, terms and conditions are subject to change and may vary based on creditworthiness, qualifications, and collateral conditions. All loans subject to approval.