FREE GUIDE
Debt Relief Bundle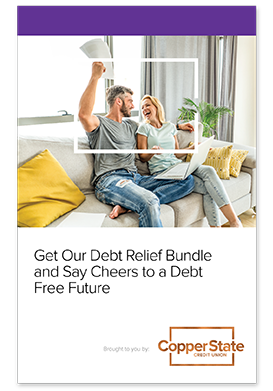 Say Cheers to a Debt Free Future!
Grab your statements, grab your calculator and let's dive into efficient debt payoff.
Included in the free guide:
Introduction
Debt Directable Dollars: First Step to Debt Relief is to Stop Overpaying
Debt Relief Option 1: Fixed Payment Method
Debt Relief Option 2: Payment Roll Up Method
Conclusion
Get your free copy now!