Send a copy to your inbox now:
Are You Buying a House in Arizona? Here's Your Ultimate Guide
For two years now, the Arizona housing market has been as hot as the weather on a Phoenix summer day. Whether you're an AZ native tired of renting, a family wanting to upgrade to a bigger place, or a snowbird wanting a second home, this guide will help you understand the basics of buying a house in Arizona. Here are some questions this eBook will answer:

o How much does my credit affect me in buying a house?
o What's my budget for buying a house?
o What's the average monthly mortgage payment in Arizona?
o How much will I need for my down payment?
o Where are the most affordable homes in Arizona?

According to the U.S. Census Bureau1, 64.5% of Americans were homeowners as of October 2021. Are you ready to join their ranks? Utilize this eBook to prepare yourself for each stage of buying a house in Arizona.
⭐⭐⭐Bonus Item: Download the PDF now to receive 2023's Top Ten Arizona Zip Codes Housing Market Report along with median home prices for each zip code, number of active listings and more. ⭐⭐⭐
Before Buying a House in Arizona
Credit Score + Report
Credit Score

Is your credit sufficient to score great financing? Credit Karma reports that first time homebuyers in Arizona have an average VantageScore of 719, up almost 50 points over the last couple of years. Copper State Credit Union members have free access to their credit score right from their online banking dashboard. It doesn't hurt your credit to check your score this way, and you'll also receive personalized insights, alerts, & credit monitoring.
Credit score is a big factor that impacts the home loan interest rate you'll qualify for. It can be helpful to see specific examples of home loan interest rates and their impact on your wallet.

The bottom line? Higher credit score equals a lower interest rate, which saves you money.


Your credit score is crucial to getting you a top-notch home loan. Don't skip this step! And if you find that your score isn't quite what it needs to be, don't worry. Start by glancing at our credit score chart article which includes suggestions for how to improve your score significantly in as little as 6-12 months. One easy credit-boosting tip to implement right away is to make all your debt payments on time (within 30 days of due date). This one action contributes to about one-third of your credit score, and can have a positive effect in as little as 12 months.
Credit Report
Wait, didn't we just talk about this? Nope! Your credit score as mentioned above is simply a measurement of the information found on your full credit report. Credit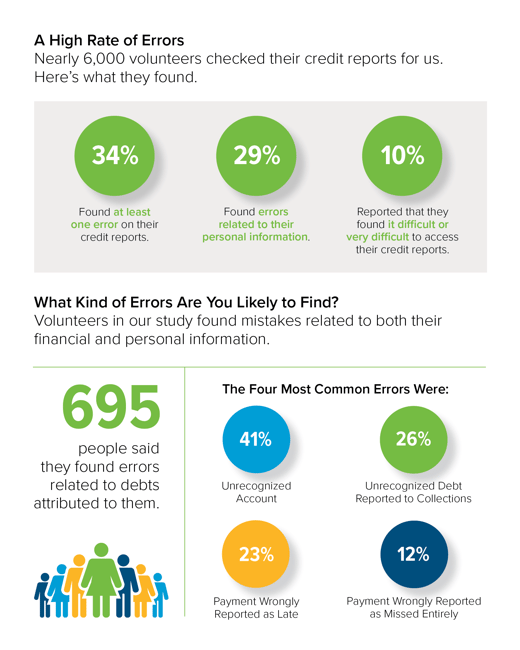 reports include specific information about payment history, length of credit, mix of credit types, etc.
Know that you're entitled to get your full credit report for free at least once every year. In addition, since the pandemic began, all three credit bureaus have been offering free weekly online credit reports. So, request all three of yours – from Equifax, Experian, and Transunion - from annualcreditreport.com. Read them thoroughly and check carefully for any errors or inconsistencies.

The importance of doing this before buying a house in Arizona is made clear by the Consumer Reports study2 of 6,000 Americans who volunteered to pull their own credit reports and share the results. More than one-third found errors.
Errors can be corrected by contacting the reporting credit bureau directly. Complex errors may take more time and effort to correct, but the credit bureau is required by the Fair Credit Reporting Act to work with you to get these fixed. If you find you aren't making progress with them, you can take the next step and file a complaint with the Consumer Financial Protection Bureau (CFPB).
Taking care of credit report errors is worth your time. Because a better credit score equals a lower interest rate, errors could be costing you literally thousands of dollars. Over the course of a 30 year mortgage, getting a 1% lower mortgage interest rate (3.75% vs. 4.75%) would save you over $80,000 on a $400,000 home loan! We ran these numbers here - Mortgage Payoff Calculator.


Budget & Monthly Costs of Buying A House in Arizona
⭐⭐⭐Bonus Item: Download the PDF now to receive 2023's Top Ten Arizona Zip Codes Housing Market Report along with median home prices for each zip code, number of active listings and more. ⭐⭐⭐

Budget Basics
Budgeting before buying - why? Because a lender may prequalify you for a mortgage amount that's more than you're able to pay! (I know, sounds crazy!)
There's a great breakdown of what goes into your mortgage payment in this article – 5 Real Life Lessons Provide Help for First-Time Homebuyers. In it, a member named Bradley compares paying $1,700 in monthly rent to a seemingly-similar potential mortgage. He finds out about some unexpected additional costs, tipping the scale up to $2,400 per month!


If you're a self-starter in the world of managing money, jump ahead and just download this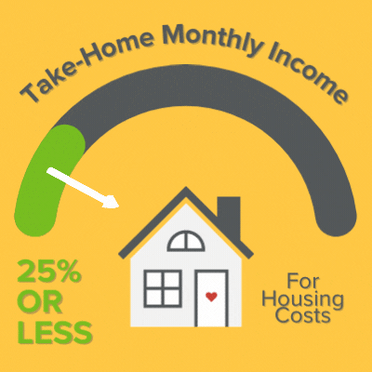 free budgeting template to help you start a workable budget.
And, of course, we have to mention the tip that every financial expert recommends when it comes to housing expenses: Put no more than 25% of your take-home income towards housing costs.
(Much) less than 25% is (much) better, because it leaves you more flexibility if something unexpected happens.
If it feels too overwhelming to start with the free budgeting template, many find it helpful to read through our Budget Plan eBook first.

What Exactly Are My Housing Costs?

1. Monthly Mortgage Payment (P.I.T.I.H.)

2. Home Improvements and Repair Costs
Some experts include Utilities as part of housing costs, while others categorize separately. We'll leave that part up to you, but we'll break down the two listed above in more detail below.
1. Monthly Mortgage Payment (P.I.T.I.H.)

Principal Payment
Your principal balance is the total dollar amount of the loan that you borrowed. A portion of each monthly mortgage payment goes towards this. At the beginning of the term, you won't make many gains on that overall loan balance due to amortization (more on this below). That's why making an extra mortgage payment once per year or adding a bit to your monthly payment can drastically impact what you pay overall.

Interest Payment
Interest is the cost you pay to borrow money from your lender. Annual Percentage Rate (APR), the length of your loan (term), and the amount borrowed all dictate your monthly portion going towards interest payments. It also depends on amortization schedules, a table laying out how much of your payment goes towards the principal and how much toward interest as your loan ages. In the beginning, much more goes to interest. Here's an example of the beginning, middle, and end of an amortization schedule.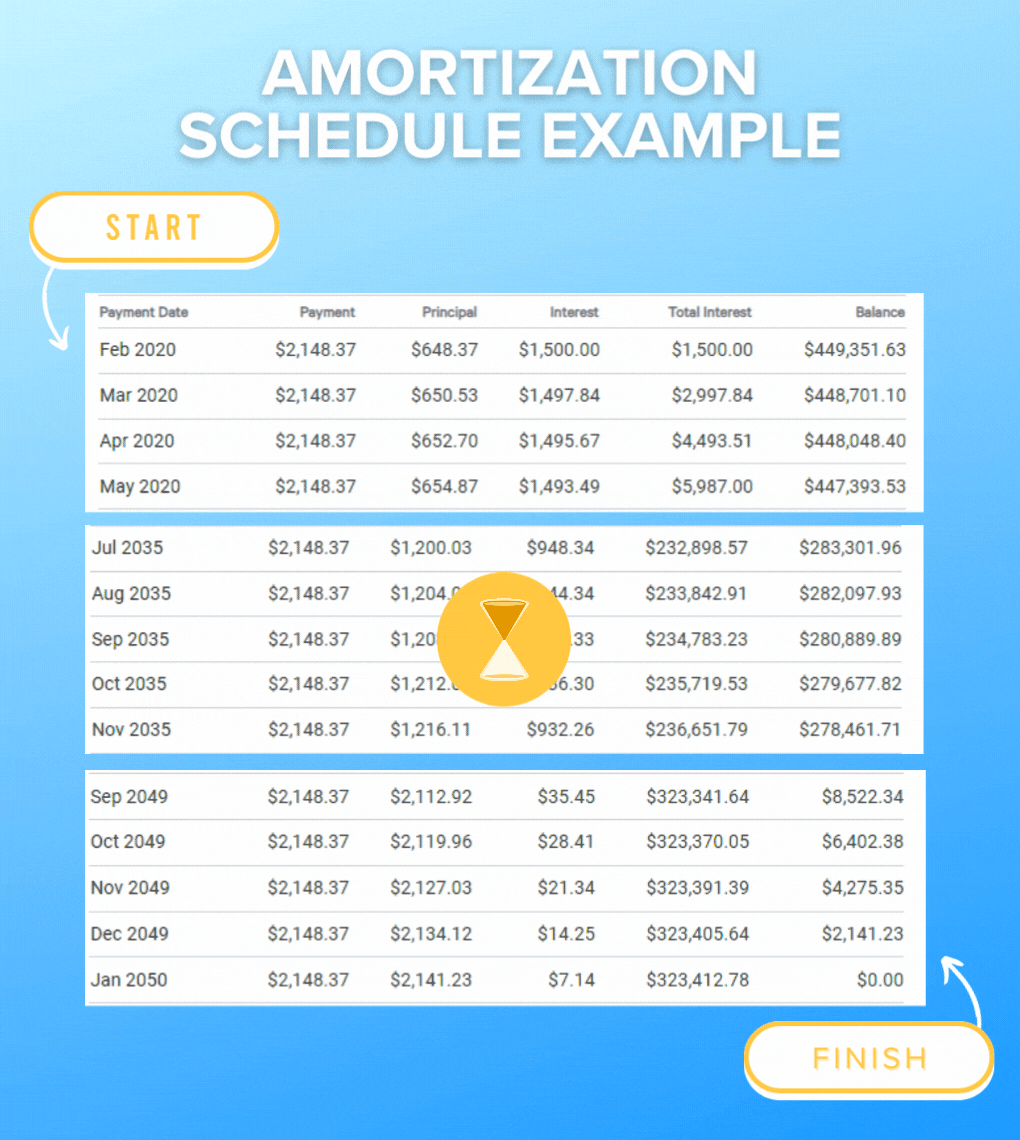 Mortgage Milestone: When your 'Principal' portion of the payment becomes more than the 'Interest' portion, get ready to see some speedy pay down action on that loan balance! 🎈This can happen around year 12-16 of a 30 year mortgage, if you're making normal regular payments. If you pay extra, it will occur earlier.

Taxes
Property taxes are a part of your monthly payment and they're paid in a unique way (more on this below.)
Insurance
Homeowners insurance premiums are also a part of your monthly mortgage payment.


Both Taxes and Insurance are typically funneled into an escrow account. Escrow accounts are established by the lender on your behalf to hold tax and insurance funds. Then, when the insurance and taxes come due, they'll use those funds to pay the bills. This is to make sure you have the money for taxes and insurance when the time comes… aka automated budgeting via your lender! This can also apply to private mortgage insurance, which we'll discuss a bit later on.


HOA
If you buy a home within a Homeowners Association (HOA), they'll have rules for you to follow as well as monthly dues or fees for living in that community. Sometimes, this can be added on as part of your monthly mortgage payment. HOA dues are otherwise unrelated to your mortgage loan amount and interest rate.

2. Home Improvement & Repair Costs

You'll want to have on hand between 1%-3% of your home's value on a yearly basis for repairs and improvements. You may not use the full amount each year, but if it's consistently growing in your savings account you'll be prepared when something big happens.

The lower end of this range - 1% - is a better estimate for a newer built home, or a recently remodeled home.
Example: 1% x 350,000 home = $3,500 annually or $291 per month

The higher end of this range - 3% - is more accurate for older homes, fixer-uppers, or those that will more quickly need those big repairs.

Example: 3% x $350,000 home = $12,250 or $1020 per month


Mortgage Affordability Calculator
This Mortgage Affordability Calculator is one of our favorites for walking you through the process of deciding how much house you can afford. Be sure to have some approximate numbers ready for your other regular expenses.
Other tools that may help during this step:
Virtual Coach: What Mortgage Can I Afford?
Early Mortgage Payoff Calculator
The Down Low on Down Payments
For the two most common types of mortgage loans, here are the minimum down payment requirements you'll see:
Minimum Down Payment - Conventional Loan
Typically, a minimum 5% of purchase price needed for down payment. This would be $17,500 for a $350,000 home.
In some cases, first time homebuyers can put as little as 3% down if they do homebuyer counseling and have good credit!
Minimum Down Payment - FHA Loan
Minimum 3.5% of purchase price needed for down payment. This would be $12,250 for a $350,000 home.
Down Payments as Related to Home Values in Arizona
According to Redfin.com (a trusted online brokerage) we put together the median home values in 14 of the most popular Arizona neighborhoods, from Glendale and Surprise to Tucson, Payson, Chandler, and Phoenix. We also tracked changes in value from 2021-2022 in the US and compared it to growth in Arizona. These stats may surprise you! Download the PDF version of this guide to view the median home values in your potential new neighborhood!
Why Have I Always Heard "You Need a 20% Down Payment"?
You've probably heard this because homebuyers tend to get the best rates when they contribute 20% of the purchase price as a down payment. Your average monthly mortgage payment will also differ quite a bit based on the down payment you make. Using the same example as above, 20% would be a whopping $70,000 down payment for a $350,000 home in an affordable Phoenix suburb.
Also – if you put down less than 20%, you'll probably have to pay for Private Mortgage Insurance (PMI). PMI is a type of insurance paid for by the homeowner that benefits the lender. Why? It provides backup if a house falls into foreclosure. For most mortgage loans, if your down payment is less than 20% of the cost of the home, you'll most likely have to pay some type of mortgage insurance. PMI is typically 0.5% to 2.0% of the loan amount paid on an annual basis.
Your credit score can also impact what you pay for PMI. For some types of mortgages, you'll be able to have this insurance canceled once you reach a certain equity position. For others, you'll pay this for the life of the loan, unless you refinance.
As you can see, it's smart to start saving up well before you jump into the house buying pool. Even if you don't feel ready, a small start is a huge win over not starting at all. Research shows that opening a savings account and naming it with your specific goal, i.e. House Down Payment, motivates you to save more and reach your goal faster! Our savings accounts are free with eStatements and allow you to change the account name easily by clicking on the pencil icon within online banking. You can also check with your lender to see if you qualify for down payment assistance programs – usually qualifying by income level and/or status of being a first-time homebuyer. Additionally, there are ways to draw from your IRA (penalty-free) for a first-time homebuyer down payment if that's a route you'd like to explore. Don't move on before you read this resource on homebuyer savings goals & how the first-time homebuyer tax credit could make them achievable. It's one of our most highly-trafficked posts!
⭐⭐⭐Bonus Item: Download the free eBook now to receive 2023's Top Ten Arizona Zip Codes Housing Market Report along with median home prices for each zip code, number of active listings and more. ⭐⭐⭐
You're The One That I Want – Home Preferences
Maybe you've always known exactly what you want in your dream home. Or, maybe you have no idea! Either way, it's a good idea to write down your must-haves and share them with your real-estate agent. In a competitive market, you may not get everything you want, but at least your agent is aware of what's important to you as he or she sends listings your way.
It also may help to poke around online to see what houses are available, in what locations, and with what amenities – this helps you ensure your list is realistic and in line with your price point. Popular home search areas in Arizona include Glendale, Phoenix, and Scottsdale, along with the others you saw on our graphic above.


Most importantly, don't forget to be clear about what you DON'T want in your new home! If there are non-negotiables (i.e. you despise pool maintenance) you may want to share that with your agent as well.
Start Gathering Documents
Not going to lie, one of the most cumbersome parts of buying a house in Arizona is gathering all the documentation you need! From tax returns to bank statements, there's a lot of work on your end to get these items together for your lender. To make it easier, we put together a PDF checklist you can download – House Buying Checklist: Mortgage Documents You'll Need. Take a look, print it out if you like, and start getting these documents together!
Find a Realtor and Lender You Trust
Once you have taken care of the basics (credit, budget, down payment, and home preferences), it will be time to assemble your home loan team of experts. Namely, a realtor and an experienced mortgage lender.
Realtor Tips: There are two types of realtors: Listing agents and buyer's agents. Listing agents work for the seller of the home. It's worth considering finding a buyer's agent to represent your needs instead of using a realtor who is selling someone else's property. Listing agents will, understandably, care more about the seller's priorities than the buyer's. The buyer's agent and listing agent will split the commission fee for the sale of the house, which is usually 5%-6% of the purchase price.
Lender Tips: You want a lender who offers competitive rates, quick turnaround on loan processing, and low closing costs. Credit unions in Arizona are a reliable choice for mortgage lender, due to good rates, generally lower fees, and excellent member service. Credit unions exist for their members, not shareholders, so your priorities are top of mind for them. Most Arizonans don't even realize that their local credit union can do a 1st mortgage for them!
Once you've found your realtor and lender, you're ready to start the pre-approval process.
Choose Your Mortgage Type & Get Pre-Qualified
Choosing which type of mortgage will fit you best is tricky business, which is why we love to use this comparison tool on Mortgage Types to help.
After completing the application, your credit union mortgage specialist will provide you a pre-qualification letter for a certain amount, as long as you meet their criteria as a borrower. That pre-qualification letter is like having an engagement ring when going wedding dress shopping; that piece of paper lets sellers know that you are ready, willing, and qualified to purchase their home and gives you the freedom to make an offer when you're ready.
Pro tip: Prequalification letters are only valid for 60-90 days, so wait until you're truly ready to start looking for a home before you take this step.
To get pre-qualified, you'll only need a few documents, including paystubs to prove steady income and bank statements that show available funds for a down payment. Later, you'll need a lot more documentation. If you haven't already, check out our quick & easy House Buying Checklist: Mortgage Documents You'll Need to help you keep track of what you'll need to provide.
Start Looking for Houses to Buy
Now comes the fun part! Online resources such as Trulia.com, Redfin.com, Realtor.com, and HomeFinder.com are excellent places to start if you don't know what you're looking for yet (or even if you do). It's a convenient and comfortable way to narrow down your home search without getting up from the couch. You could probably view ten properties per hour online, whereas driving to a house, walking through, and chatting with your agent could take an hour for one listing.
Play around with customizations on your search to include the desired number of bedrooms, price, location, view, and more. You may even want to read our ranking of the top 10 best neighborhoods in Phoenix if you're searching in the Phoenix real estate market for a house.
Once you've browsed around online and have more of an idea of the types of houses you'd like to see in person, it's time to move on and actually go to the properties.
Open house events offer a convenient and stress-free way to see many homes in a short amount of time. Or, your agent may have access to a lockbox for homes that are unoccupied and can let you in to view the property that way. Make a list of open houses in your area of interest and do a few visits, making sure to take notes and pictures of each home so that you can discuss their features later. You may even want to bring your home preferences list so that you can revise it as you browse open houses.
Don't forget to consider the neighborhoods as well. When you buy a house in Arizona, you are not just purchasing the residence, but also the community in which the home is located.
Take some time to scope out local amenities, shopping, restaurants, schools, and even meet the neighbors! You'll know better if the community or neighborhood is a good match for your needs after spending a day in the area walking or driving around.
Pro tip: Visit the community more than once, and at various times of the day and evening. This gives you a full picture of the area you're buying into. Walk around the neighborhood and chat with homeowners outside doing yardwork or washing their car. Insider info is the best!
Buying a House in Arizona: From Offer to Owner in 10 Steps


Once you've found THE ONE (house), here are the ten steps that will take you from offer to owner:
1. Press Pause on Other Big Financial Decisions

The importance of this step cannot be overstated. Once you have decided to buy a house in Arizona, especially if you've gotten prequalified or made an offer, understand that any changes in your financial situation can jeopardize your home loan! Seemingly small choices like applying for a new department store credit card or inquiring about a new car (with credit pull) can affect your credit report & scoring, possibly preventing you from completing the Arizona mortgage closing process. It can also affect the rate or the terms of your loan.

And it's not just credit pulls that will impact your house buying experience. Here are some other pieces of advice to follow during this delicate time:

-Stay with your current employer.

-Avoid increasing your debt.

-Wait on other large purchases such as furniture.

-Keep cash where it is. Unexplained transfers and withdrawals of large amounts of cash is a red flag to your mortgage team.

-Continue making regular, on-time payments to your other debts or bills.


2. Your Agent Will Make an Offer on Your Behalf

This is why prequalification was so important! Once you find that house, you'll want to talk with your real estate agent on the details and get it sent over right away. Your agent may have inside information about the seller or the property that could guide your offer in different ways depending on the situation.

For example:
If the house has been on the market for over a year and the seller already has another house in Arizona upstate, they may be highly motivated to sell, even if it's for slightly less than the asking price.

If the house has only been on the market for a week and your agent knows that twelve other buyers have looked at it during that time – they're more likely to counsel you to offer asking price or higher.

When you agree on what to offer, your agent will draft a Purchase Agreement and send it to the seller's agent. Once signed by both parties, the Purchase Agreement is a legally binding document.




3. Seller Responds to The Purchase Agreement

The seller and agent will need to review the purchase agreement carefully.
Purchase agreements typically include:

-Buyer and seller information
-Property details
-Pricing and financing
-Fixtures and appliances included or excluded in the sale
-Closing and possession dates
-Earnest money deposit amount
-Closing costs and who is responsible for paying what
-Conditions for termination
-Contingencies such as financing, inspection, appraisal, and prior home sale

Based on all of these details, the seller could accept your offer, return with a counter-offer, or outright decline.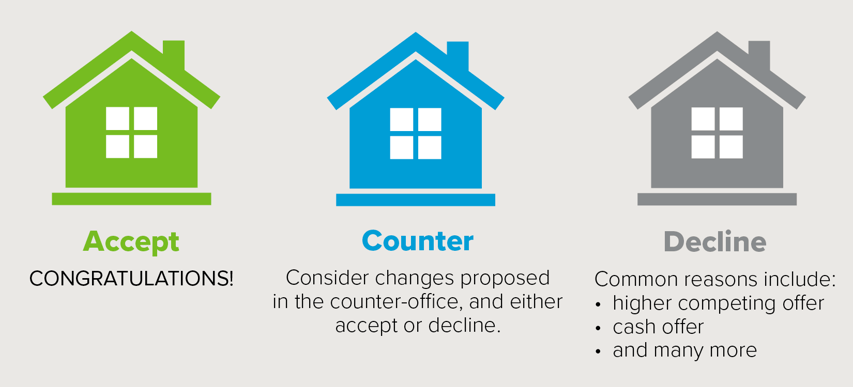 4. Time to Get Earnest

Once both parties have signed the purchase agreement, it's time for you as the buyer to put down your "Earnest Money" also known as a "Good Faith Deposit."
This a deposit towards the purchase of real estate made by a buyer to show that they're serious about completing the transaction.
If you're buying a house in Arizona, expect to put down about 1% of the purchase price at this point, which will later be applied as part of your down payment. On a $400,000 home, you'd need $4,000 to meet this 1% requirement.

5. Closing Costs & Signing of Disclosures

Around this time you'll receive a packet of disclosures from your mortgage lender that you'll need to review. Included will be an itemization of what you owe for closing costs. Remember, closing costs are a different expense than your down payment!

Closing costs generally fall into three categories:
1. Prepaids (HOA dues, insurance, taxes)
2. Lender Fees
3. Third Party fees.
You'll need to have 3-5% of the loan amount set aside to pay these closing costs at the time you sign the final documents. Closing costs can include any from the following list, and vary by institution.
-Application Fee
-Appraisal Fee
-Attorney Fee
-Closing Fee or Escrow Fee
-Courier Fee
-Credit Report Fee
-Discount Points
-Escrow Deposit
-FHA Mortgage Insurance Premium
-Flood Determination and Monitoring Fee
-Homeowners' Association Transfer Fee
-Homeowners Insurance
-Lender's Title Insurance
-Lead-Based Paint Inspection
-Notary Fee
-Owner's Title Insurance
-Origination Fee
-Pest Inspection
-Prepaid Daily Interest Charges
-Private Mortgage Insurance
-Property Tax Deposit
-Rate Lock Fee
-Recording Fee
-Survey Fee
-Tax Monitoring and Tax Status Research Fees
-Title Search Fee
-Transfer Tax
-Underwriting Fee
-VA Funding Fee
⭐⭐⭐Bonus Item: Download the PDF now to receive 2023's Top Ten Arizona Zip Codes Housing Market Report along with median home prices for each zip code, number of active listings and more. ⭐⭐⭐

6. Appraisal & Inspection

Commonly confused are the appraisal and the inspection. They serve completely different purposes!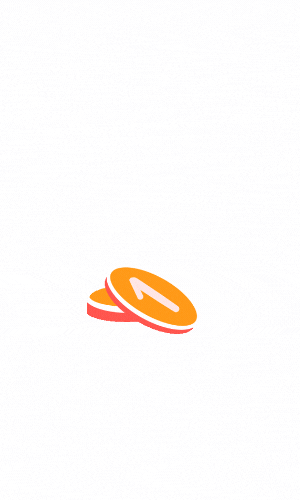 An appraisal is an unbiased professional opinion of the value of a home. Qualified appraisers create a report based on sales of similar properties, a visual inspection, and details of the home like square footage, etc.
The appraisal value can affect the home purchase if it comes back much higher or lower than anticipated.
An appraisal is almost always a requirement of the mortgage lender if you're buying a house in Arizona.
Appraisal fees are in the 'prepaid' category of closing costs listed above which means you'll pay at the time of the appraisal, not at closing.
This fee is collected by your lender when the appraisal is ordered, and will usually come in around $400-800 for homes in Arizona.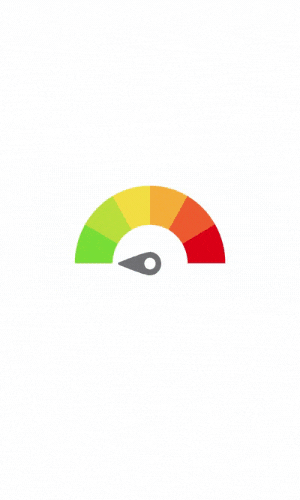 The inspection, on the other hand, focuses on the condition of the property.
You'll set up the inspection on your own (or your agent can help).
The inspection will give you valuable information about the home you're buying, so that you know potential issues that you'll need to take care of.
Or, it can provide you leverage in negotiating with the seller if something about the home is unacceptable.

7. Title Search & Title Insurance

The home you're buying is required to undergo a title search. This will be set up by your lender and is often completed by a partner title company. This public records search determines the property's legal ownership and ensures that there are no other claims to the property. Once this is complete, you'll pay for title insurance (via closing costs) which is good for the life of the property's ownership.

According to Investopedia10, title insurance protects lenders and buyers from financial loss due to defects in a title to a property. The most common claims filed against a title are back taxes, liens, and conflicting wills. A one-time fee paid for title insurance covers pricey administrative fees for deep searches of title data to protect against claims for past occurrences.


8. Homeowners Insurance

Also known as Hazard Insurance, this protects your new home against hazards such as lightning, fire, and theft. For some homes subject to flood risk, you may also have to add on flood insurance.
You'll be asked for proof of homeowners/hazard insurance by your mortgage company up to two weeks before closing.


9. Final Walk-Through of Your Arizona House

You'll walk through the property with your agent about a week before closing to ensure:
1. That all of the components of the Purchase Agreement were upheld by the seller.

2. Nothing about the property's condition has changed.

This is also when you'll verify that any previously agreed-upon repairs were made.
This is the last thing you'll do before signing paperwork and closing on your Arizona mortgage!


10. The Arizona Mortgage Closing Process

Your mortgage lender will be gathering updated financial information from you in the weeks leading up to the closing – like most recent paystubs and bank statements. They'll also pull your credit report again to ensure nothing has changed. Expect another employment verification and ensure your funds for closing are valid and available.
When you show up to sign closing documents, bring a valid photo ID such as driver's license or passport. You'll need to have the remainder of the down payment and closing costs ready for payment at this time. Although some will accept a certified check at time of closing, many title companies are now requiring those funds to be wired ahead of time. You'll sign your name about 348 times, and then get your keys!

At this point, there's not much left to say except congratulations on your new Arizona home! We hope that this guide has been helpful, and we're glad you're here.🌵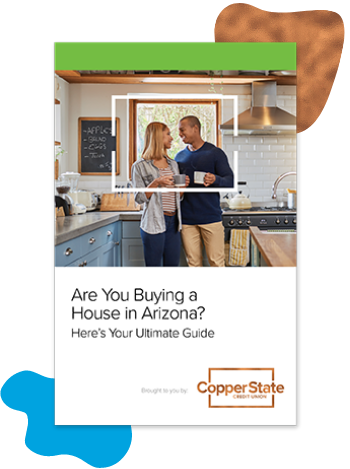 Download the free eBook now: