What is Home Equity and Why is Everyone so Fascinated With It?
"What is home equity?" is one of the most frequently asked questions on the topic of home ownership. It's especially worth understanding home equity if you're in the process of buying a house, but that's a conversation for another day.
What is home equity?
Home equity represents the value of your property that you own outright. If you bought a $100,000 house and paid for it in full at time of purchase, you'd have $100,000 in home equity.
But for the vast majority who don't pay for their house in full at time of purchase and instead are utilizing mortgage loans, here's a simple calculation:
Current Appraised Value - Loans Owed = Your Home Equity
When does my home equity start growing?
Right when you buy.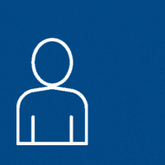 Even if you utilized a home loan or mortgage, home equity doesn't begin at zero.
Remember all that money you saved up to put towards your home's down payment? That's the start of your home equity. The more you saved up, the more equity you start with. So if you had a 5% down payment, you have 5% equity in the home before you even make your first mortgage payment.
How do I grow my home equity?
Now that you understand the answer to the question "What is Home Equity?" We can start to categorize how to increase that number over time.
Here are the 3 main ways people do this: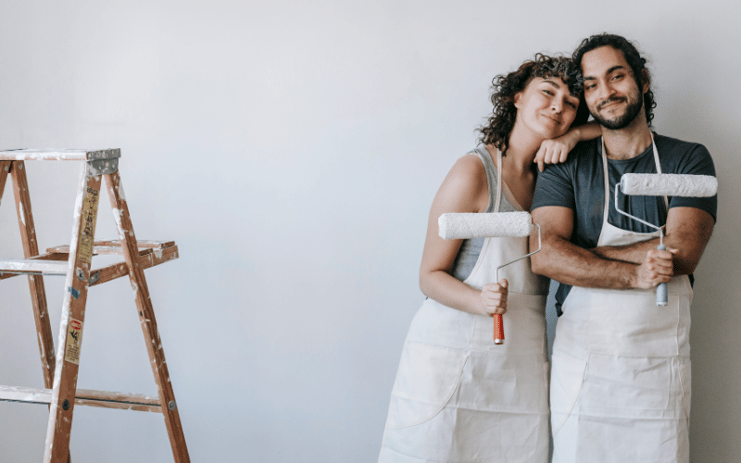 1. Lowering Loan Balances
As home loan (mortgage) payments are made, you're increasing your equity. The portion of your monthly payment that goes towards the 'principal' balance of the loan is the equity you're building each time you make a payment. At the beginning of your term, this will be interest-heavy. But as time goes on or as you make additional payments, you'll begin to really see that home equity creep up.
To see how much you've paid so far, take a look at your year-end mortgage loan summaries. This will give you a total of how much went toward the principal loan balance as well as how much went toward interest payments during that year.
While you're monthly mortgage payment is slowly claiming equity in your home, you can do it a bit faster by working the other side of things - increasing the value of your property. There are many schools of thought on the best ways to increase the value of your home, but really any improvements you make that go above and beyond simple maintenance and repair will likely add some value.
Upgrading your roof
Adding solar panels
Remodeling a bathroom
Full kitchen remodel
Replacing doors
Upgrading windows and shutters
Painting and Flooring
Improving curb appeal with landscaping
and more!
Add equity by increasing the home's value. The blood, sweat, and tears you put into your house can really pay off in the end if you make the right choices.
3. Increasing Value: Market Changes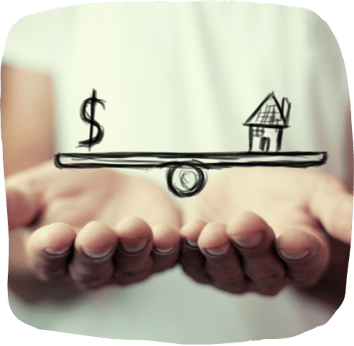 Did you know that the purchase price of your home may no longer represent its current market value? The market value is how much your home is actually worth- for example, to a potential buyer.

As your home ages, market value can sometimes go down just because the property is older and more lived-in. The value may also fluctuate as trends in the real estate market affect the demand. When there's higher demand, your home has more value because more people are looking to buy houses.

You can see now that as the value of your home goes up and down, your equity does the same as a result. You may have paid $300,000 initially, but if the market estimates your home's current value at $350,000, then that's $50,000 in (free!) equity you've earned, in addition to your down payment and any mortgage payments you've made since.

Important Note: Many people don't realize the opposite is also true. If the value of your home goes down or levels off due to market changes, your equity does too. And you can't have much control over it!
What is home equity doing to help me?
When you sell your home, the equity you've earned goes right into your pocket - or into your next home purchase.
But you don't have to wait until you sell to use your equity. You can use home equity loans to:
Consolidate debt
Pay for a vacation or wedding
Buy another property
Contribute to college tuition
Finance home improvements
These options allow you to withdraw money from the equity you've earned. You'll pay back the amount you withdraw as you continue to make mortgage payments and eventually sell your home.
Important note about home equity

:
When you
use

it, you

lose

it!

Your equity will go way down if you borrow against it. That equity is gone until you either pay it back, or the value increases, or both. So make the decision wisely.



What is a home equity loan?
As we mentioned, your home equity can work for you to help you reach your goals. There are 3 main options for utilizing the equity in your home, once you've determined this is the right financial choice for you:
A HELOC allows you to withdraw money a little at a time, as you need it. It's similar to a revolving credit line like a credit card, except that it's backed by your available equity. You'll pay back what you borrow, along with interest. This is a nice option if you aren't sure how much you need, or if you want to draw and repay several times over the course of the loan, instead of just getting one lump sum.

Take advantage of Copper State Credit Union's HELOC option. It includes many competitive perks:
Up to 80% of the appraised value of your home
Payment is 1.5% of outstanding balance
Ten-year draw period plus a ten-year repayment period
Competitive adjustable rates
With a second mortgage, or fixed-rate home equity loan, you're using your home as an asset to apply for a lump sum of money. Then, you repay over a certain number of years, plus interest.
Here are Copper State Credit Union's Home Equity Loan benefits:
Up to 100% of the appraised value of your home
Repayment term options from 60 to 180 months
Competitive fixed rates
You can also refinance your current 1st mortgage loan into a new one, hopefully with a better rate or term option, and potentially take some of the value out in cash (adding to your total mortgage loan amount). This option is not for everyone though! You may want to take a look at our Top 10 Questions to Ask Yourself Before You Refinance a House post.
Conclusion
Home equity is a truly fascinating topic, and once you understand your equity position, it's fun to keep track of and dream about the possibilities as you walk through your homeowner life. If you have any questions, make sure to contact one of our mortgage specialists! We're a home equity lender you can trust.
If you're not in the equity game yet but are looking to buy, you'll definitely want to read more about the homebuying process by downloading our free eBook: Are You Buying a House in Arizona? Here's Your Ultimate Guide.


This article is intended to be a general resource only and is not intended to be nor does it constitute legal advice. Any recommendations are based on opinion only. Rates, terms and conditions are subject to change and may vary based on creditworthiness, qualifications, and collateral conditions. All loans subject to approval.