Should I Refinance Now? [5 Ways to Capitalize on a Mortgage Refi]
Refinancing has been a hot topic since the recent surge of the housing market. What sparked this dramatic change?
For the past decade, America has been under-building houses, causing there to be more buyers than there are houses available. Arizona has also been one of the top destinations to move to from other states since the work from home culture has taken over. These are just a few of the factors that have led to the quickly growing home values over the past few years.
If you already own a home, you're probably asking yourself "should I refinance?" It's possible you could secure a great deal with a mortgage refi, but there are drawbacks to consider. Refinancing can save you money, change the term of your loan, help you pay for upgrades, and much more.
There's no simple answer when it comes to deciding on a mortgage refi. There are a ton of options when you refinance— some people go from a 30-year loan to a 15-year mortgage, or they make a new 30-year loan to decrease monthly payments. Everyone has their own unique situation, so it's important to take the time to figure out what's best for you. We recommend asking yourself these 10 questions before you refinance a house to help make the choice a little clearer. If you're seriously thinking about refinancing, here are 5 ways you can capitalize on a mortgage refi.
1. Should I Refinance Now?
First, Maximize Credit Score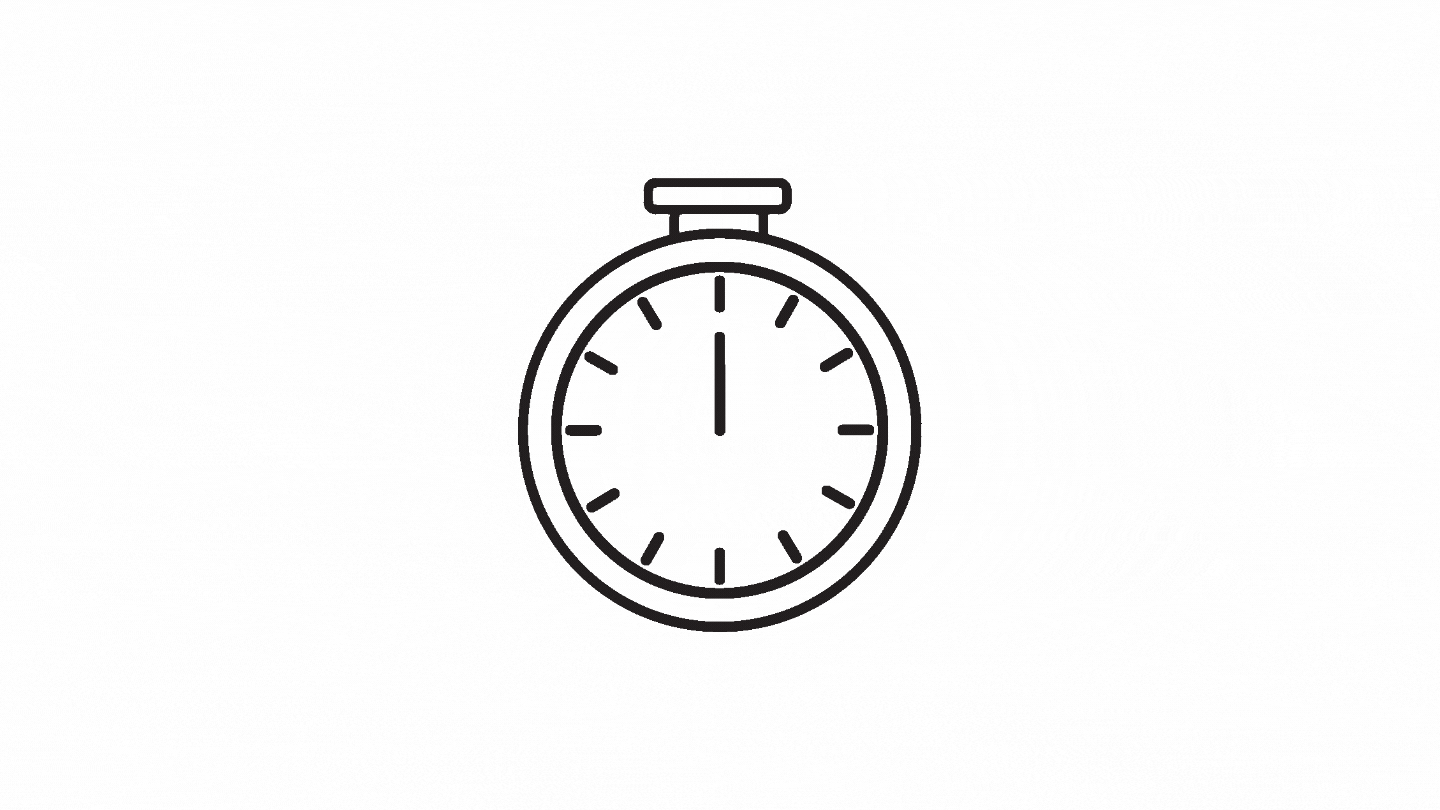 Believe it or not, the difference between a single credit score point over the life of a original mortgage can add up to as much as $1,000 for every $100,000 you borrow. That may not seem significant until you do the math on 10 or 20 points. Now we're talking a new patio, car, or tropical vacation. Let's take a look at an example to see how this works:
Our friend Julio has a credit score of 650 and wants to refinance his $400,000 home over a 30-year loan term. Because Julio has a "fair" score at 650, lenders see him as a potentially risky borrower to work with. They offer a rate of 4.75%. Julio runs the numbers and decides he doesn't want to pay a whopping $351,200 in interest on top of the $400,000 house. Taking charge, he puts his head down to make his credit card payments on time and keeps his eye on his credit utilization. In two years, he boosted his credit score from 650 up to 775. Now, lenders offer Julio an interest rate of 3.75%. He seals the deal and ends up paying $84,400 less interest overall. 👏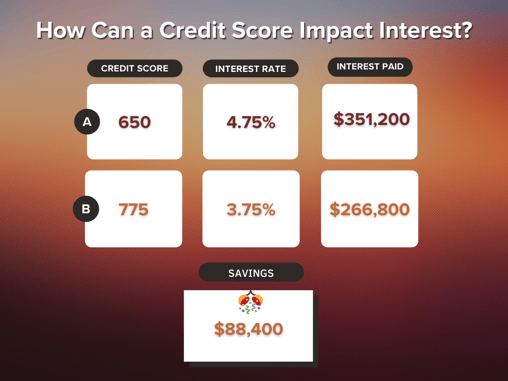 The impact of an improved credit score clearly makes it worth the effort! Knowing the answer to "should I refinance?" could be as simple as knowing your credit score and whether a little more time would optimize it for a better rate. To understand and track your credit better, check out our credit score chart, which includes the 5 key factors that impact your credit the most.
Keep in mind—it's possible your credit report could have a few errors. Shockingly, about 20% of all credit reports have faulty information. Sometimes the credit bureaus make mistakes on reports, or the lender/creditor sends in incorrect data. We suggest checking your credit report (for free!) at least once a year to make sure you're not one of the 5% of Americans who end up paying more than necessary due to errors on their reports.

2. Should I Refinance Now?
Estimate Property Value
What is home equity and how does it impact a mortgage refi?
As you may already know, home equity refers to the amount of house that you personally own. Lenders generally prefer homeowners to have 20% or more in home equity when you do a mortgage refi. You may have more equity than you think, so if you don't know your home's value off the top of your head, a good place to start is by using sites like Redfin.com to check the value estimate of your home.
Obviously, Redfin doesn't know what kind of renovations you have (or have not) been making, so this is just an estimate. However, Redfin is a trusted online brokerage that many lenders reference on a regular basis. If you want to know the exact value of your home, an appraisal is your best bet. 🙌

You can make more informed decisions by knowing the value of your house. For instance, if you realize you have a great home equity position, you may choose to sell and buy a different home. If so, you'll want to see what the best neighborhoods in Phoenix are. You should also take a look at our eBook: Are You Buying A House in Arizona? Here's Your Ultimate Guide. Or, if you made it to 20% equity on an FHA loan, you could refinance to a conventional loan to drop that pesky mortgage insurance. Find out what your home is worth before deciding if you should refinance now.
3. Should I Refinance Now?
Compare Your Options

Do you want to work with your existing lender on a home refinance? Some say yes, because they might already have much of the needed information to make it happen. But experts agree that it's extremely beneficial to get quotes from different lenders—it can't hurt to see what rates are available. As an established homeowner, you have the unique opportunity to weigh your options and negotiate for the right deal.
Consider for a moment the difference between interest rates on a $350,000, 30-year fixed mortgage loan amount. If you take a mortgage with a rate of 4.0% instead of 4.25%, then you could save over $16,000 in interest payouts! Remember, you are an established homeowner. It's time for financial institutions to make you their best offer. 😉
Be careful though—if someone offers you a deal that seems too good to be true, it probably is. Sometimes there are hidden fees and other hoops you may have to jump through to get that extremely low rate. Don't let them get you! Ask questions up front and read the fine print. Predatory lending still exists in the mortgage world.
Once you do find the right lender, you're that much closer to answering the question "should I refinance?" Just make sure to do all hard inquiries (preapproval applications) within a 30-day period so that your credit score doesn't take a hit.

4. Should I Refinance Now?
Run the numbers beforehand.
Homeowners are enticed by the benefits of a mortgage refinance, and a great way to know if you are on track to meeting your refinance goals is to use a financial calculator like the one below.
After you have a few offers from different lenders, you can plug those rates into our mortgage calculator. Playing around with the numbers can help you estimate what the new monthly mortgage payments and total interest could come out to be.
Many financial gurus stick to the advice that a mortgage refi is worth it if you can get at least 1% rate reduction from your current mortgage rate. And this is excellent advice to consider! What can also come into play are other factors such as dropping mortgage insurance, lowering your monthly payment, changing your term, or cashing out for home repairs. One of these may make a bigger difference to you and your financial bottom line. Everyone's situation is different, and rate is just one aspect to consider.
5. Should I Refinance Now?
Be Aware of Additional Fees

While you can save a significant amount of money when you refinance your home, you will have to pay some fees. Closing costs consist of mortgage lender fees, third-party fees, and prepaid items that need to be paid for when you close on a loan. Don't forget, even though you paid closing costs on the original mortgage when you first bought the house, you are required to pay them again when you refinance (since you're technically getting a new mortgage).
These additional fees are determined by your credit score, type of loan, location, and other factors. At Copper State Credit Union, our home refis cost approximately $2,400. Right now, Arizona's average costs for a refinance is about $3,5001. To know your exact closing costs, ask for an estimate from your lender.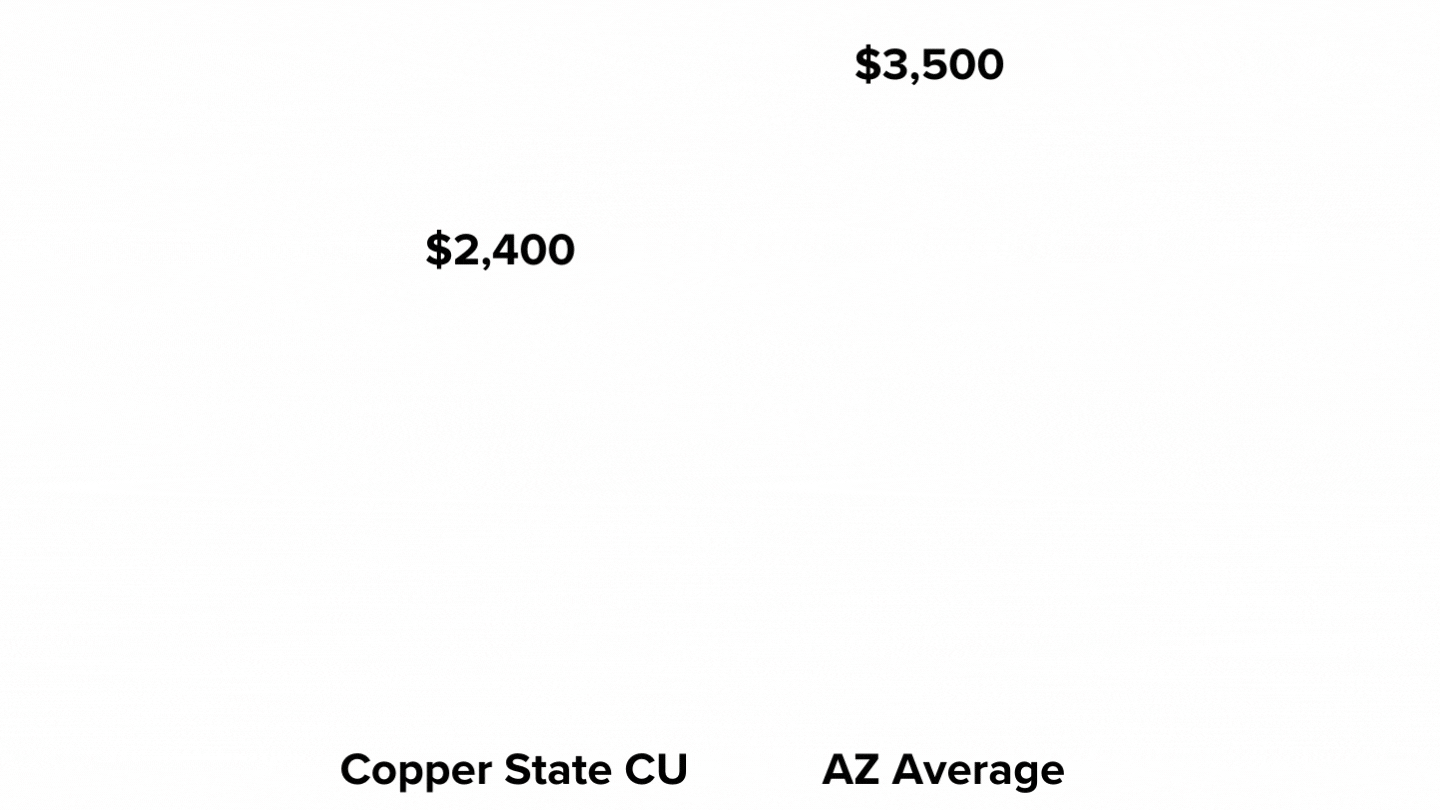 In some cases, homeowners can roll these costs into the new mortgage, making it feel like there is no upfront expense. Think twice though, because then you're paying interest on those closing costs! If you are in a position to pay out-of-pocket, you can gain considerable savings over the life of the loan. Sometimes you aren't given a choice and lenders require closing costs to be paid out-of-pocket.
Key Takeaways
To make sure a refi is a good fit for you, focus on having a solid budget and spending plan, verify you can get close to 1% APR lower than what you're currently paying, and chat with a mortgage specialist. These factors, when put together, will help you answer the question "Should I Refinance Now?"
If you're in the position to refinance a house and save money, today's lending landscape is what matters. If it makes sense for your personal finances and you can take advantage of current mortgage rates, pull the trigger and take the win! 🎉
Source:

1 Business Insider https://www.businessinsider.com/personal-finance/average-refinance-closing-costs
This article is intended to be a general resource only and is not intended to be nor does it constitute legal advice. Any recommendations are based on opinion only. Rates, terms and conditions are subject to change and may vary based on creditworthiness, qualifications, and collateral conditions. All loans subject to approval.