How to Practice Debit Card Fraud Awareness Online and In Person
This article was originally published on January 17, 2018. Updated August 24, 2021.
Simple daily habits could reduce the possibility of you falling victim to debit card fraud. Could you be doing more? Identity theft protection is an essential step towards financial freedom, and although debit card fraud is a type of identity theft that usually happens online, it can still happen in person. Use these guidelines to prevent debit card fraud in any form!
Debit Card Fraud Awareness – Online
Debit cards are a great financial tool that can be used for anything, from day-to-day transactions to monthly payments. Plus, they're a great debt-free alternative to a credit card! However, chances are high that you or someone you know has encountered debit card fraud at some point.
Digital fraud is up 25% from last year, which means more people are having their personal information stolen online. Digital fraud includes a broad spectrum of possibilities, from online scams to fraudulent transactions.
So many of us are comfortable conducting our financial lives online, which is why these precautions are helpful:
Protect Yourself from Digital Debit Card Fraud:
Set Up Online Banking Alerts

Setting up alerts in online banking, particularly debit card transaction alerts and low balance alerts, means you can be notified of debit card fraud as early as seconds after it happens. This makes it easier to close the card, alert your institution, and keep a closer eye on things. It also doesn't hurt to frequently check your online bank account as a precaution. Alerts are easy to set up via online banking or mobile banking if you're a current Copper State CU member. If you're not a member, check out benefits of membership or get info on our CashBack Checking Account.



Change Your Online Banking Password

Change your online banking password and make it WAY less likely someone hacks your account. To make your new password more secure, make it have more than eight characters and include:

uppercase letters
lowercase letters
numbers
symbols
spaces
Don't Share Your Financial Information with Anyone!

Even if you think you can trust the person with whom you are sharing your personal financial information, don't. This is often how fraudsters get away with money scams. Keep in mind that your finances are an essential part of

your

life, not anybody else's.

Want your kids to learn this skill at a young age? It's never too early to start building awareness of financial safety and security. Try to improve their online safety with these online games for kids.



Use Secure Websites

Before you input any of your financial information online, make sure the website you are on reads "https" (as opposed to "http"). The 's' signifies that the website is secure. You can also see that the website is safe if there is a padlock icon next to the URL.



Use a Password Manager

Try a credible, encrypted password manager like Dashlane or LastPass. These programs will help you to keep track of all your passwords without using a word doc (or notebook in your desk drawer) to write them down. Dashlane and LastPass, among others, have free limited versions as well as paid plans with upgraded features.
Debit Card Fraud Awareness – In Person
Although digital debit card fraud is more prevalent today than ever, it is not the only form of debit card fraud. Physical information security (when you're using your debit card in person) is still a concern—we still have fraudsters searching through trash for personal info they can exploit, installing debit card fraud skimmers on ATMs and gas station terminals, as well as other schemes.
Protect Yourself from Physical Debit Card Fraud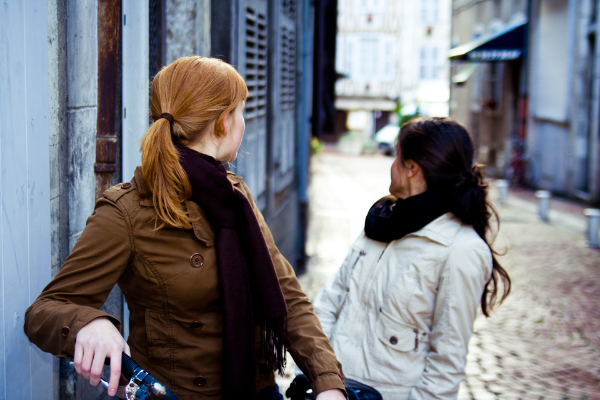 Check Your Surroundings

If the setting you plan to use your debit card in looks unusual, don't swipe or insert your card. If a card reader looks suspicious or unusual, don't use it! Alert store staff and move on. Here are some risky places to use your debit card.




Change Your Debit Card PIN If It's Been Compromised

PIN stands for personal identification number and is often used with debit cards. Sometimes, your bank or credit union offers a zero liability policy with your debit card. However, this policy may not cover you if your PIN was stolen. This is why it is essential to change your PIN the second you think it's become compromised to avoid falling victim to debit card fraud. Or, make a habit of changing it once per year just to be safe.

Charge as 'Credit' Instead of Debit, When Possible

Minimize the number of times you have to type in your PIN by opting to run your debit card as 'credit' at the time of purchase. The less you have to use your PIN, the less susceptible you are to becoming a victim of fraud. Your Copper State CU MastercardTM debit card offers zero liability when you sign for purchases so that you are not responsible for fraudulent card use, online or offline.


Monitor Your Monthly Statements

For all the paper monthly statement users out there, did you know there's another way?

Go digital and sign up for monthly eStatements at your credit union or bank. That way, it ensures no eyes will see your monthly statements but your own (and likely saves you money!). If you decide against the paperless format, be sure to store your monthly statements securely, or shred documents/receipts when you're finished with them.



Contact Your Credit Union Right Away If Your Card Has Been Lost or Stolen

The quicker your report debit card fraud to your credit union, the more likely it is that you will not be held liable for any unauthorized charges. One of the most damaging debit card fraud schemes of 2020-2021 is called Card Cracking. Read about it to make sure you don't fall for this get rich quick scheme, usually initiated on social media. And always contact your institution if you have any questions about debit card fraud or to report a stolen/lost card.
Sources:
https://www.cnbc.com/2021/06/03/why-online-fraud-attempts-are-up-25percent-in-the-us.html
https://www.ramseysolutions.com/banking/debit-card-fraud
https://www.bankrate.com/banking/checking/risky-places-to-use-debit-card/
https://www.nerdwallet.com/article/banking/debit-card-fraud-act-fast-to-protect-your-money
https://www.experian.com/blogs/ask-experian/how-to-prevent-debit-card-fraud/
https://www.consumer.ftc.gov/articles/0213-lost-or-stolen-credit-atm-and-debit-cards
This article is intended to be a general resource only and is not intended to be nor does it constitute legal advice. Any recommendations are based on opinion only.