6 Achievable Tips for Strong Passwords to Secure Your Online Life
Your online safety affects your risk of becoming a victim of identity theft, so it's important to us! Here are some of our favorite tips for strong passwords.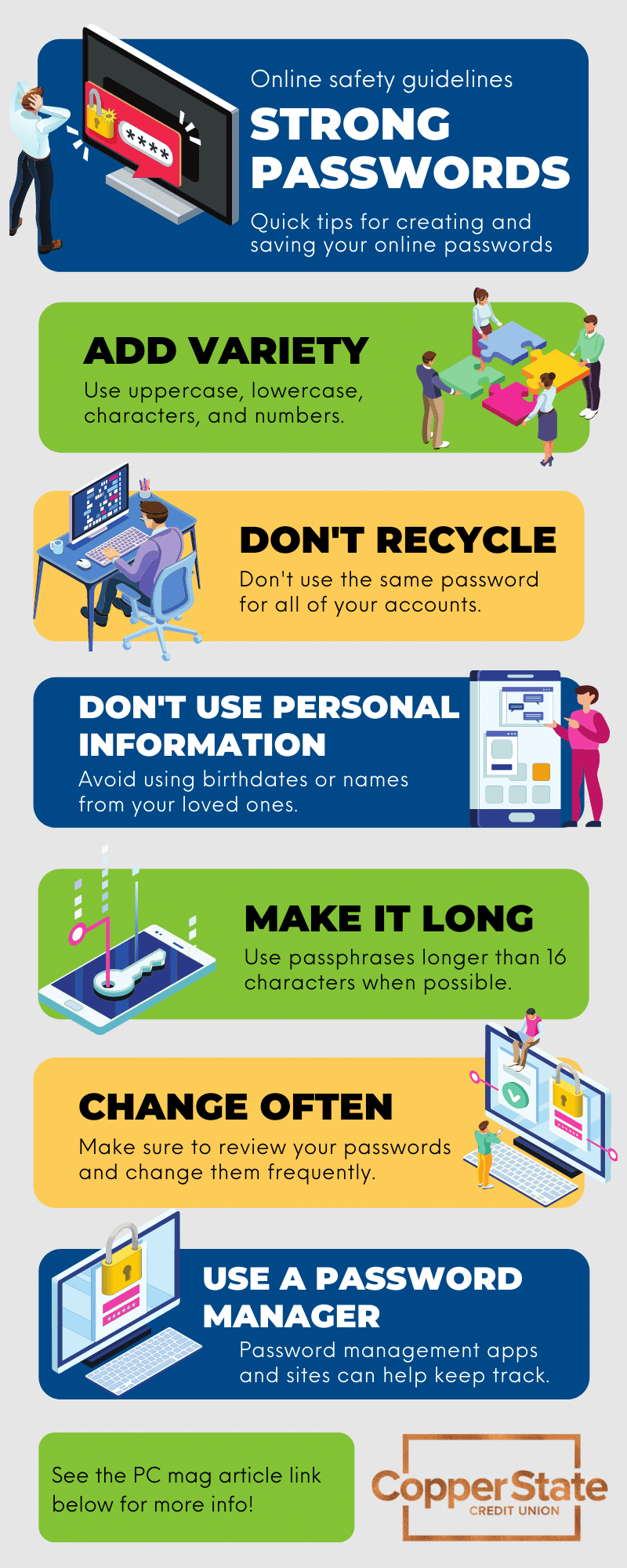 To learn more about the different password managers and their encryption/safety features, we found the PCMag article very helpful: https://www.pcmag.com/picks/the-best-password-managers.
We also have information on setting up security alerts on your account (with video tutorials!) as well as info on debit card fraud and other top money scams people are falling for. Additionally, we offer free online games for kids teaching online safety and security.
And finally, if you or a loved one find yourself facing identity theft or just want to learn more to protect yourself, check out our Identity Theft Protection Checklist.
This article is intended to be a general resource only and is not intended to be nor does it constitute legal advice. Any recommendations are based on opinion only.