What Car Should I Buy? Pros and Cons of Buying New vs. Used
Having a vehicle you can depend on is crucial. Just think about how often you use your car on a daily, weekly and yearly basis. Whether you need a minivan to get the kids to school, a fuel-efficient vehicle for a long commute to work, or a trusted car for vacations - and eventually for your teen to take to college - owning an affordable vehicle that you and your family can rely on is so important.
If you're in the market for a vehicle, then there's probably an abundance of questions you're asking yourself right now. Is now a good time to buy a car? What is an auto loan? How will I finance it? What types of auto insurances are out there?
While there are a variety of different makes and models of vehicles to choose from, the first question you should really be asking yourself is "should I buy a new or used car?" It's wise to weigh the pros and cons of buying new and used vehicles to see which one better suits your current lifestyle and your future plans.

I Need a Dependable Vehicle Now, so
What Car Should I Buy?
Just like shoes and jeans, there's not one particular style, size, or price tag of vehicle that perfectly suites everyone— and that's ok. Each family or individual has their own set of financial conditions and priorities to answer when the question "what car should I buy?" arises. The specific car you need depends on your own unique situation and you should do what is most comfortable (and logical) for you.
If you're totally new to the car buying process, our free eBook is an informative way to learn more: Happy Car Buying: Your Ultimate Guide For Getting the Best Deal.
While owning a brand-new car that no one else has ever driven seems ideal, there are some perks to buying a used vehicle that you may want to consider. Here are some of the pros and cons of each car type to help you decide which is best for you and your family.


New Vehicle Purchase:
Pros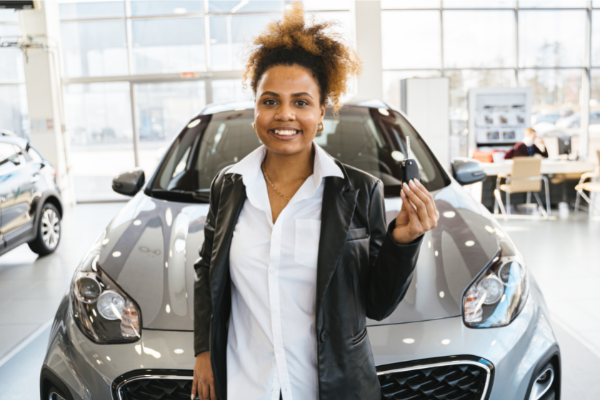 Buying a new vehicle definitely has its advantages!
The manufacturer offers incentives such as rebates, no money down, and low interest rates for new car purchases.


The manufacturer offers a great bumper-to-bumper warranty to cover any issues that occur with the vehicle for several years.


New cars have all of the latest technology and gadgets – from infotainment centers to the latest safety technology, and best gas mileage, too!


Buying new is a great way to ensure that you get the exact car you want. You can custom pick the specific package trim, wheels, color, and more for your new car.


Convinced you want to buy a new vehicle? Read our article on how to buy a car in 3 simple steps.
New Vehicle Purchase:
Cons
Depreciation is the largest con of new car ownership. It's true that the car loses a significant amount of its value as soon as it is driven off the lot.


New cars cost more, so they are much more expensive to insure than a used vehicle. You can definitely expect insurance rates to increase!


A new car purchase involves paying sales tax on the entire purchase price, in most states, which can come out to thousands of dollars.


The new car smell that gets so much attention is actually caused by volatile organic compounds and 'off-gassing' from the newly manufactured vinyl and plastic interior surfaces. 😶It's actually a good idea to air out the vehicle so that the chemical smell disappears quickly.

Used Vehicle Purchase:
Pros
There is no new sticker price tag shock when you choose to buy a pre-owned car and there are many great deals to be had on used vehicles.


Since pre-owned vehicles are less expensive than similar cars purchased new, you can afford a pricier car type if it's used. While a new BMW might not be in the budget, a used version may be quite affordable.


Since most of a car's value is lost during the first few years of ownership, pre-owned vehicles give you the chance to buy the car at a better price and it will depreciate more slowly in the coming years.


Today, it is easier than ever to explore the history of a pre-owned vehicle from car finder tool sites like Carfax, that show you the vehicle's title history, maintenance records, as well as collision and repair info. This way, you will know exactly what you are getting into before you buy.


Convinced you want to buy a used vehicle? Read our checklist on how to buy a used car with confidence.



Used Vehicle Purchase:
Cons
Maintaining a used car requires more time and money, as it may need more repairs and maintenance than a new vehicle.


When you buy a used car, it typically requires a down payment on the purchase when you finance it, whereas new vehicles often offer incentives for no money down financing.


The unknown mechanical history of a used vehicle could result in more issues that need attention, causing inconvenience and extra money.


Most used cars are sold as is with no warranty. These "as-is" pre-owned vehicles leave you holding the bill if there are any issues and it also releases the seller of the vehicle from any liability if the vehicle fails.


What Car Should I Buy?

Other Tips to Consider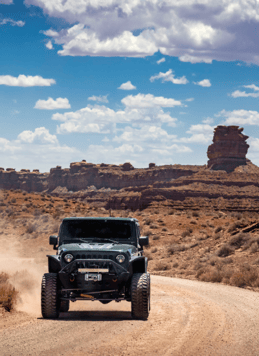 Here are some other tips to help you when buying a new or used car:
When you choose to buy a new or used vehicle, we recommend financing through your credit union. (Ok, maybe we're a little biased 😆) Credit unions are famous for having lower than typical interest rates, especially compared to big banks. For more information, check out our article that answers the question: "what is an auto loan?"


Have a mechanic check out a used car before you buy it, so that you can avoid purchasing a vehicle that will lead to costly repair work.


Contact your insurance company and be prepared to add the new vehicle purchase to your policy or purchase a new insurance policy for the car.


You may be tempted to take your old vehicle with you to the car dealership to trade in on the purchase of a new or used vehicle. However, you would most likely make more money if you sold the vehicle on your own and used the money you earned as a down payment for your next car purchase.


A Little Help from the Vehicle Experts at
Kelley Blue Book
Still need help in answering "what car should I buy?" Well, the Kelley Blue Book is a great resource for those in the market to buy a new or used vehicle. This is a well-known, trusted industry resource that shows the value of all of the vehicles manufactured based on their present condition.

The Kelley Blue Book also includes a Cost of Ownership calculator that is designed show prospective owners what the average five-year costs of any vehicle would be— including depreciation. This is an excellent resource for those who are still asking the question "what car should I buy?" to give you a good idea of what the expected costs are for a potential vehicle.

We hope this article helped you figure out what car to buy. Remember, we have plenty of experts who would love to help you on your car buying journey. Feel free to contact us or start an auto loan application today!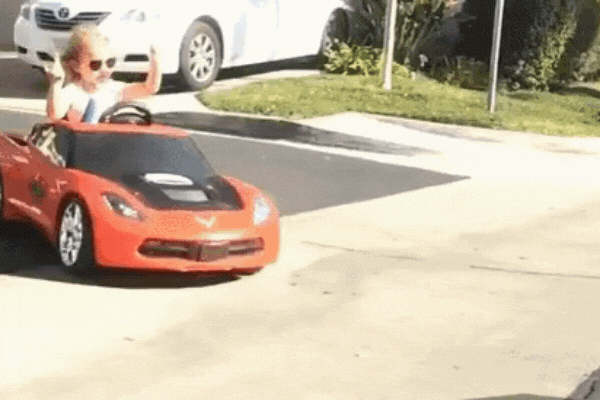 Rates, terms, and conditions are subject to change and may vary based on creditworthiness, qualifications, and collateral conditions. All loans subject to approval. This article is intended to be a general resource only and is not intended to be nor does it constitute legal advice. Any recommendations are based on opinion only.