5 Adventurous Weekend Getaways – Hidden Gems in Arizona
Are you craving an outdoor adventure? We don't blame you, it is the most beautiful time of the year in Arizona! Take advantage of the fresh air and cool breeze before summer arrives. Wondering where to? Don't worry, we're way ahead of you.
We've put together the top weekend getaways – Arizona road trip edition. What's the best part? Our Community Engagement Manager has visited them all and confirmed these are the MUST SEE locations. Listed in no particular order, let's get started.
1. Cottonwood, Arizona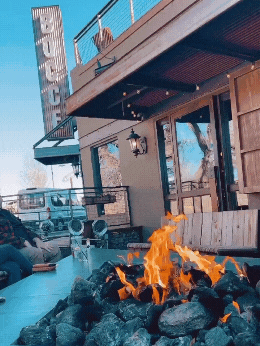 This place is most definitely a hidden gem. Only an hour and a half from the Phoenix area and jam packed with winery tours, tasting rooms, restaurants and vintage shops- you can't go wrong here with an Arizona vacation.
Our favorite part? It is a quick 20-minute drive to Sedona for a hike. Feeling adventurous? Drive about 15 minutes over to Jerome for a tour of the haunted ghost city, as they say. Or, enjoy a train ride through the red rock hills on the Verde Canyon Railroad experience.
Fun places to eat, drink and enjoy: Pizzeria Bocce Patio Bar, Merkin Vineyards Tasting Room & Osteria, COLT 804 Grille, Southwest Wine Center.
2. Pine, Arizona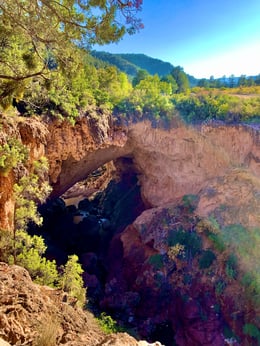 If you're going for a small town, quaint weekend trip or even day trip- you've found your place.
Pine is the home of the gorgeous Pine Lavender Farm, be sure to check the days and hours it is open for touring. You can book tours or just visit the shop inside for homemade goods.
In the mood for a hiking adventure? Look no further, check out Tonto Natural Bridge State Park for 360 degrees of stunning views. you may even be able to take a mountain biker on these trails - check out our post on types of mountain bikes for more info.
Fun places to eat, drink and enjoy: Old County Inn, THAT Brewery and Pub, Pinewood Tavern, Pine Provisions.
3. Antelope Canyon and Horseshoe Bend - Page, Arizona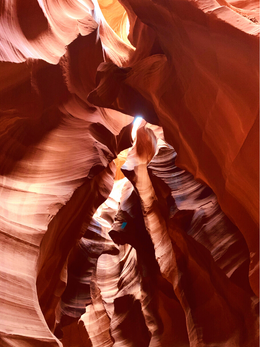 Page, Arizona has some seriously breathtaking views. If you are wanting to hike through Antelope Canyon, be sure to sign up for the tour and aim to go mid-day when the sun is hitting the walls just right.
Horseshoe bend will definitely take you by surprise, make you feel as small as an ant with a ginormous view. If you, haven't seen these yet- get them added to the bucket list ASAP. This is one of our top suggestions for scenic Arizona as well!
Fun places to eat, drink and enjoy: BirdHouse, Blue Wine Bar, Sunset 89, State 48 Tavern.


4. Bartlett Lake, Arizona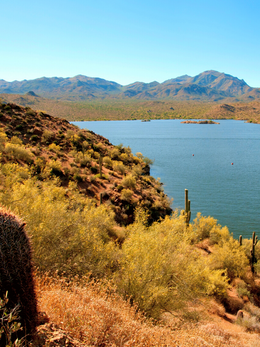 Boat, jet ski, kayak, paddle board, cliff jump or our personal favorite- grab a tube and sunbathe - SB Cove Swimming Area is the perfect place to do just that. Lake Bartlett is one of Arizona's best kept secrets and beautiful places to get away from the constant desert feel. Aside from water sports, if you're feeling extra adventurous, they have places along the lake to hike and cliff jump. At night, you'll have to catch some serious Arizona stargazing.
Plus, if you work up an appetite you can just head over to The Cove for a bite to eat. I would also recommend packing some food and drinks to take along with you, as there is only one restaurant in the area.
Fun places to eat, drink and enjoy: The Cove and Oar House at Bartlett Lake.
5. Mount Lemmon, Arizona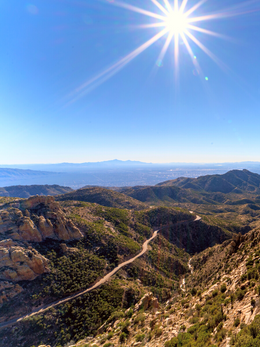 A brisk, breezy escape to the mountains is what we can desire often in the heat of the desert. My personal favorite time to visit here is during the fall months, when we can enjoy and appreciate the scenery.
As we all know, we don't see the seasons and tree leaves change while living in the valley. This is the perfect place to take that all in and enjoy the stunning views it has to offer.
Plus, be sure to stop by the cookie shop for a sweet treat!
Fun places to eat, drink and enjoy: Mt. Lemmon Cookie Cabin, Peppersauce Kitchen, Sawmill Run Restaurant.
Conclusion
Wanting to fully disconnect and absorb the outdoors to the fullest? We've got you. Check out our eBook: It's Your Adventure: Camping Products and Tips for Wanderers at Heart for everything you need.
Or if you find that your next adventure is missing a few key pieces of equipment, check out our adventure loan package - which allows you to complete one simple application and bundle together a vehicle, toy, towing equipment, or whatever else. Plus 10% financing for the extras.
Well… looks like it's time to get planning! We hope we were able to help inspire your next adventure, whether it's to one of the above locations, the California Sand Dunes, or to some Arizona ancient ruins. Enjoy!
This article is intended to be a general resource only and is not intended to be nor does it constitute legal advice. Any recommendations are based on opinion only. Rates, terms and conditions are subject to change and may vary based on creditworthiness, qualifications, and collateral conditions. All loans subject to approval.