Need to Unwind? 3 Top Picks for a Tranquil Night of Wine-Sipping and Arizona Stargazing
Arizona stargazing is NEXT LEVEL. And just so everyone knows – I'm a total stan for breath-taking views of the night sky. I'm also here for fabulous local wine. The combination is basically my time out and self-care rolled into one; it's the perfect weekend getaway that allows me to take a quick break from the hectic work week.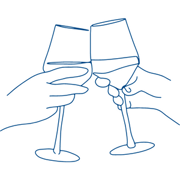 My goal when Arizona stargazing is to step away from the normal day-to-day and enjoy stunning views of the stars in great locations, while of course, sipping the best local wine I can find. It's not only the ability to get away for a moment with my husband (and sometimes our rambunctious dogs!), but planning is also a big part of the fun.
Here's the criteria that I use when I plan out these quick getaways:
Quick drive
Must be a quick weekend getaway from Phoenix. Drive time should not exceed three hours with my small travel trailer (hello actual bed to sleep in, no air mattress here). Currently towing a Forest River Flagstaff E-Pro E19FD travel trailer (compact RV with a solar panel for some extra juice when there's no power hookup at the campsite) that has a small kitchenette and bathroom. If you're in need of an RV, telescope, or any other gear— our adventure loans (with 110% financing) have you covered.


Unobstructed views
This is clearly a must-have: unobstructed views of the night sky and an easy place to set up a telescope for viewing. Right now, I'm using a refurbished telescope that provides decent views of the stars. The dream telescope (once enough is saved up in my "Dream Telescope" savings account) is the Celestron NexStar 8SE.



Daytime fun nearby


I don't want to be out in the middle of nowhere with nothing to do during the sunny hours while the stars are asleep! Additional fun things to do during the day is a must at all hidden gems in Arizona.
So, where are the best places to do this? Here's my list of favorite locations with optimal Arizona stargazing, an adventure for the day-time, and of course, the perfect wine pairing.
1. Tucson Area
Saguaro National Park – Nearby Gilbert Ray Campground, Loop C sites (RV or tent spaces)
This campground is the perfect location next to one of my favorite parks - it's a quick seven-minute drive to Saguaro National Park. Not only is this campground great for unobstructed night sky views, it's also fairly quiet and totally relaxing. I lost count of all of shooting stars that I saw in just a few hours! Plus, during the day, there are numerous hiking options– the Freeman Homestead Trail is a great 1 mile start to the day, with lots of interpretive signs for the plants you're seeing and park history. From there, enjoy a stunning canyon view on the 2.4 mile King Canyon/Gould Mine Loop Trail.
Arizona Stargazing Wine Pairing: 2019 Javelina Leap Barbera ($39) – The temperature drops in the evening, so a solid red with depth and a kick of spice is the perfect way to stay warm while looking up to enjoy Arizona stargazing.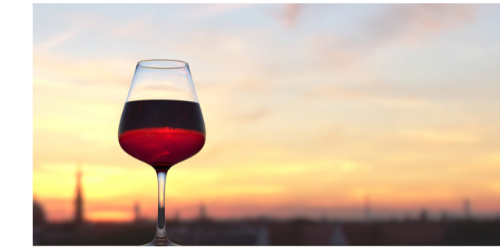 2. Cottonwood/Sedona Area
Dead Horse Ranch State Park – DHR-67 space at the campsite (RV or tent space)
This state park is another top scenic Arizona stargazing spot and there's even a favorite spot for the best views (both of the night sky and the surrounding scenery). On my last trip, it was full moon and wow, what a perfect up-close look at moon with a telescope! This night view along with the sound of the Verde River (depending on the season and your campsite location) is so peaceful.
During the day, this park gives you a unique opportunity to view wildlife habitats and spot everything from River Otters to Gray Foxes. Plus, you're just half an hour from the red rocks of Sedona and right next to a variety of wineries in the Cottonwood area. Maybe on your way back, you can even stop and visit some Arizona ancient ruins!
Arizona Stargazing Wine Pairing: 2020 YC Vineyard Sandman (Malvasia Bianca + Viognier, $18) from the Southwest Wine Center – A truly local wine that is light and crisp, just right for sipping during the springtime.
3. North Scottsdale
McDowell Regional Park
This regional park is a gem for feeling like you are outside of the city without traveling more than 45 minutes. Every campsite here provides a clear, unobstructed view of the night sky and even though it's right next to the lights of the big city, it's dark enough to get a perfect view. Last time, I got a glimpse of the Milky Way Galaxy, talk about surreal! Plus, this park has never been crowded on any of my trips, making for serene stargazing and on special nights, the park staff hosts Arizona stargazing events with a telescope.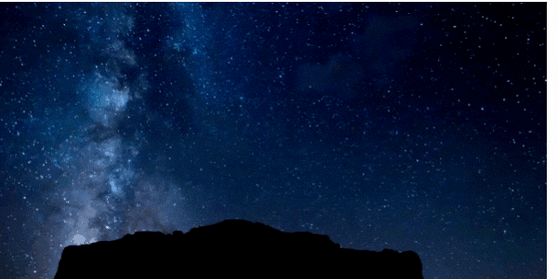 Four our mountain biking fans, there are several great trails for day rides. If you're in need of a bike, check out our blog on the 6 different types of mountain bikes-- plus, you can even determine which kind of rider you are. Or, if chilling out is more your pace, the Ironwood picnic area is where it's at. The area has tables, a playground, restrooms and even barbecue grills.
Arizona Stargazing Wine Pairing: 2020 Pillsbury WildChild White (Blend, $25) – Aromatic and perfect for enjoying with a view of the Milky Way or even counting how many satellites you see in the night sky (they fly by quick)!
Conclusion
No matter which Arizona stargazing location you choose or which wine catches your eye, as long as you're taking the weekend to pause and enjoy, you're on the right track. Plus, once you have a wonderful evening under the stars, if you're using your RV, then you get the luxury of taking a quick shower before drifting off to sleep in your comfy bed. What a perfect way to escape the chaos and enjoy an Arizona vacation!
This article is intended to be a general resource only and is not intended to be nor does it constitute legal advice. Any recommendations are based on opinion only. Rates, terms and conditions are subject to change and may vary based on creditworthiness, qualifications, and collateral conditions. All loans subject to approval.