Unlock an Adventure This Year With 3 Budget Friendly Arizona Vacations
If you're trying to cut down on spending but still want to get away, here are the most affordable (and amazing) Arizona vacations out there. Grab your water bottles, forget your wallets, and let's get started:
1. Tucson, Arizona

In Tucson, you'll discover a few of the hidden gems in Arizona. A couple of sight-seeing destinations include Mount Lemmon, Saguaro National Park, and the Seven Falls. As you hike, bike, or camp, you can't help but feel refreshed and rejuvenated. If you stick around past 6 o'clock, you can catch the sunset and experience Arizona stargazing. Tucson offers big blue skies, warm sunny days, and plenty of wide open spaces for calm outdoor hideaways.
Next on this Arizona vacation, you'll want to visit the "White Dove of the Desert," the San Xavier del Bac Mission. This historic Spanish Catholic church will take you back to a time of the past! Its intricate detailing and architecture is truly impressive. Better yet, you can tour the inside and outside of this beautiful structure for FREE.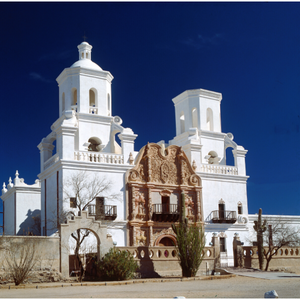 An hour south, the Tumacácori National Historical Park includes a few different structures where Natives and Europeans rubbed shoulders. For $10, you can tour a 3-story adobe church, the cemetery, orchard, and a museum filled with relics. Immerse yourself in the cultures and arts by attending a special event or cultural celebration—see what they have available on their website. While you're in the area, you can hike the Anza Trail or the Santa Cruz River.
Other budget friendly activities to enjoy on your Tucson, Arizona vacation:
University of Arizona's Museum of Art
Center for Creative Photography
Tucson Museum of Art
Arizona State Museum
Walk through Downtown Tucson
2. Sedona, Arizona

Sedona is famous for its breathtaking views. Embrace nature and save a few dollars by enjoying a free outdoor Arizona vacation. You can take an easy hike, such as Soldier's Pass or Cibola's Pass, up to the 7 Sacred Pools. If you want a more moderate hike, then Devil's Bridge is an exciting adventure. Near the top of this hike, you will climb a natural rock staircase leading to the sandstone bridge. This is a popular spot, so if you want to cross the bridge without waiting in line, then plan to visit early in the morning or on a weekday.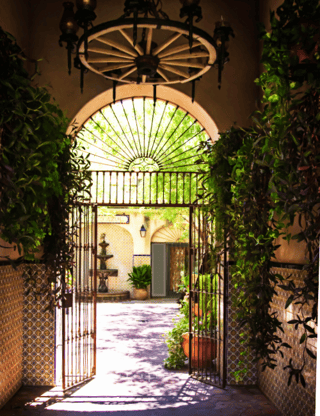 For a charming evening in Sedona, enjoy a walk through the Arts and Crafts Village of Tlaquepaque. Modeled after a traditional Mexican village, this shopping area welcomes you with arched entryways, cobblestone paths, and vine covered walls. The village is filled with an enchanting ambiance and vibrant pops of color. This unique destination is free to enter, but you may be tempted to spend at the dainty shops, restaurants, and art galleries.
When visiting Sedona in the summer, finding a place to cool off is essential. Aside from Slide Rock, there are a couple of other locations—one of them being Grasshopper Point. This swimming hole is lush, shaded, and home to majestic rock structures. Feel free to swim, lounge, or sightsee. Not to mention, the rocks are perfect cliff diving spots for thrill-seekers.
Other budget friendly things to do on your Sedona, Arizona vacation:
Visit the Chapel of the Holy Cross
Meditate or practice yoga at Amitabha Stupa and Peace Park
Take a scenic Arizona drive: Oak Creek Canyon or Red Rock Scenic Byway
Watch the sunset: Sugarloaf Hill, Airport Mesa, Cathedral Rock, or Mogollon Rim

3. Page, Arizona

One of the most iconic natural sites in Arizona is Horseshoe Bend. It was formed by the Colorado River as the water looped (like a horseshoe) around a sandstone landform. Go see this stunning site if you haven't already! We recommend visiting at sunrise or right before sunset on the weekdays. As you enter, passenger vehicles are required to pay an entrance fee of $10.
On your Arizona Vacation to Page, you have to check out the lesser known White Pockets. Located in the Vermilion Cliffs National Monument, the White Pockets are groups of swirling rock structures that are all kinds of colors and textures. This is an incredible extraterrestrial experience to wander and marvel at all of the strange formations. Although no permits are required, you may want to book a tour guide to get the full experience (and avoid getting lost).
While you're in the area, you can virtually enter a daily lottery for a permit to hike the Wave. Sculpted on the Arizona-Utah border, the Wave is a 6-mile round-trip hike through red sandstone rock formations. Only 64 people are allowed to visit per day, so crowds are not a problem. The catch is that you have to win a permit via lottery system. The lottery fee is $9 and is nonrefundable. However, if you are one of the lucky winners, then you will gain access to a truly unforgettable experience. For more information, visit the Bureau of Land Management's website.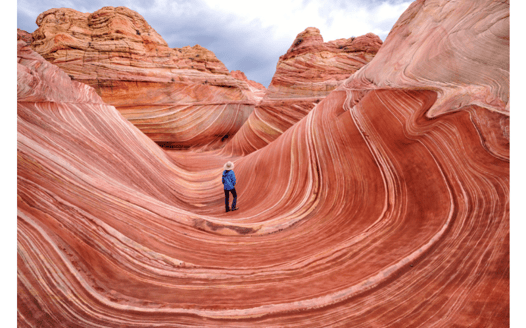 Other budget friendly excursions on your Page, Arizona vacation:
Hike the Hanging Gardens Trail
Sightsee at Wahweap or Glen Canyon Dam Overlook
Get wet at Lake Powell
Ride a scenic bike trail (need a bicycle? Read up on the 6 types of mountain bikes)
Bonus: Are you trying to get out of Arizona? Maybe a trip to the California Sand Dunes would fit the bill.
Budget Friendly Arizona Vacation Tips for the [Even More] Frugal:
To make your Arizona vacation even more budget friendly, here are some money-saving ideas:
Lodging: We all know how expensive hotel rooms can get. For outdoorsy and low cost shelter, you can find a camping spot and enjoy the night sky. If you're in need of camping materials or an RV, we've got you covered with an adventure loan (we offer 110% financing!).
Transportation: It's no secret, gas prices are rising higher than ever. But don't let these costs stop you from exploring our beautiful state. If you're taking an Arizona vacation with friends or family, then try to load everyone up in the same vehicle. Carpooling can help save your wallet and the planet. 👍
Food & Beverage: For any Arizona trip, it's important to pack

lots

of water. Throw in your favorite drinks and snacks too. You can even meal prep and pack up a cooler or two if you want to avoid eating out for every meal.
Remember, there are plenty of budget friendly Arizona vacations out there to enjoy—that don't break the bank. 😉 We welcome you to share this article with someone you want to travel with. Go get that vacation planned!
This article is intended to be a general resource only and is not intended to be nor does it constitute legal advice. Any recommendations are based on opinion only. Rates, terms and conditions are subject to change and may vary based on creditworthiness, qualifications, and collateral conditions. All loans subject to approval.