Longing for a Weekend Getaway? Try a Peaceful Phoenix Staycation
If you live in the Phoenix Metropolitan area, then you already know that our city is a hot tourist destination. People from all over the country come to visit (and live here) for a reason. There's an abundance of hidden gems in Arizona for everyone to enjoy. So, this is our public service announcement encouraging YOU to be a tourist in your own city— and to consider taking a blissful Phoenix staycation.
Staying local for an Arizona vacation can present you with plenty of perks. No need to spend on plane tickets, rental cars, and other major travel expenses. Instead, you can put those funds toward a nice hotel, bite to eat, or daytime activity.
We all need an occasional pause from busy day-to-day life. This is your chance to try something new and fall more in love with your city! Here are our favorite recommendations as you're planning your Phoenix staycation.
Make Yourself Comfortable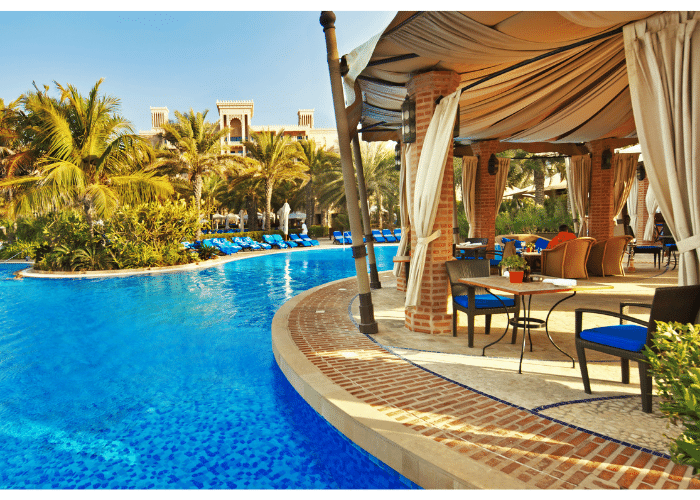 Vacation looks different for everyone, but a common theme is finding the time and place to relax and rejuvenate. One way to do this is by treating yourself to a nice rental or luxurious hotel stay.
Phoenix and Scottsdale have an impressive collection of high class hotels with resort pools, golf courses, fitness studios, and other extravagant amenities. Or, you could opt to stay cozy in your home and save your money for some fun activities. Regardless of your choice, there are plenty of activities to indulge in at home or at the hotel on your Phoenix staycation.
Plan Your Phoenix Staycation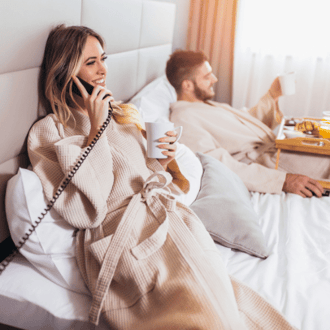 Whether you are an organized planner or you like to go with the flow, it's usually a good idea to set vacation expectations. As you map out your Phoenix staycation, think about what kind of food and beverages you want to splurge on.
You could dress up for a nice dinner out, pack a lunch for a peaceful outdoor picnic, or conveniently place an order for room service. This is a Phoenix staycation, so it's a great opportunity to try a new restaurant you think you'll enjoy.
And get that appetizer, drink, or dessert that you wouldn't normally order! Remember—you're on vacation!
A Phoenix staycation isn't complete without activities to enjoy throughout the day. The key here is to do the things that make you happy with the people you love. Whether you want to take a nap or go on an outdoor adventure, that's totally up to you. A Phoenix staycation gives you the perfect time to try out anything that's been on your list for a while. There's really an abundance of options when it comes to activities— if you can think of it, it probably exists (like that indoor skydiving park in Scottsdale).
Activity Ideas
Besides relaxing at the spa or swinging golf clubs, here's a few ideas to get you started:
Historic Mansion Tours:

Wrigley Mansion
Taliesin West
Mystery Castle
Eisendrath House



Arizona Ancient Ruins

:

Pueblo Grande Museum
Heard Museum



Art:

Phoenix Art Museum
Wonderspaces
"First Friday" Art Walk
Immersive Van Gogh Exhibit
Nature:

Adventure:

Shooting Ranges
Hot Air Ballooning
Mystery Castle Tour
iFly Skydiving Simulation
Phoenix Staycation With Kids
There are plenty of family friendly hotels in the valley, some of which offer discounts for Arizona staycations. For example, the Fairmont Scottsdale Princess offers 20% off a one night stay for Arizona residents. The Great Wolf Lodge is another fun pick for the kids, featuring an indoor water park, arcade, mini-golf, and other interactive experiences. Some other family friendly stays include: Arizona Grand Resort & Spa (waterpark on site!), the Wigwam, and the Hyatt Regency Gainey Ranch.
As you make your plans, consider some more children's activities:
Museums:

The McCormick-Stillman Railroad Park
Musical Instrument Museum
Hall of F

la

me Fire Museum
Arizona Science Center
Children's Museum

Animal Exhibits:

Phoenix Zoo
OdySea Aquarium
Wildlife World Zoo

Unique Experiences:

Medieval Times
Escape Room
iFly
Self-Care Reminder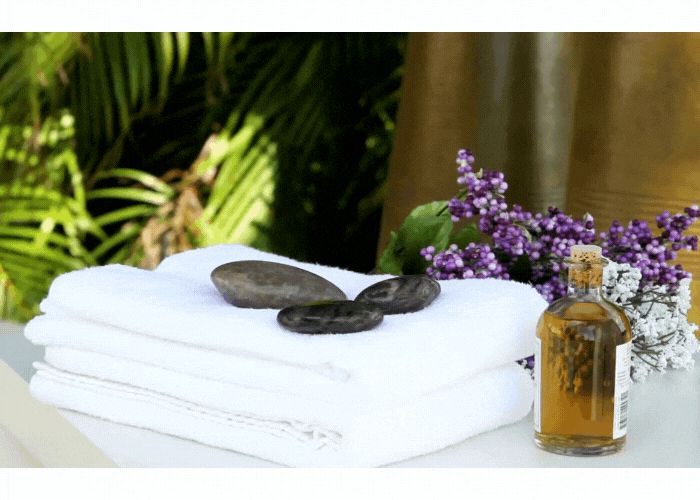 We know how easy it is to get stuck in busy routines and just run on autopilot. So, when you're on your Phoenix staycation, we hope you prioritize recovery. It never hurts to take a little extra good care of ourselves. Journaling, meditation, and yoga are a few practices to relax the mind and body.
Or, you could take a walk outdoors to feel the breeze, sunshine, and just connect with scenic Arizona (early in the morning, before it gets too hot of course 😅). And at the end of the day, we recommend finishing off your evening with some undisturbed wine sipping and Arizona stargazing. Pick and choose the combination that's right for you, as long as you're giving yourself plenty of "me time."
Lasting Impressions
A Phoenix Staycation can be exciting and splurge-y, budget-conscious and chill, or a combination of the two! If your staycation involves some new toys like a UTV or boat, take advantage of our adventure loan package, where we finance adventures up to 110%.
Additionally, we've created several budgeting resources to help you save for your next trip:
Thankfully, Arizonans don't have to travel far to loosen up and make a few meaningful memories. Let us know how we can assist you in achieving your financial goals— whether that's financing a Phoenix staycation, buying a house, getting out of debt, or anything else on your mind. We're on your team. 😉
This article is intended to be a general resource only and is not intended to be nor does it constitute legal advice. Any recommendations are based on opinion only. Rates, terms and conditions are subject to change and may vary based on creditworthiness, qualifications, and collateral conditions. All loans subject to approval.