What Is Zelle®? 4 Fast Facts for Newbies
Zelle® is a fast, easy way to send and receive money between individuals through your credit union accounts, using your email address or phone number.
What is Zelle®?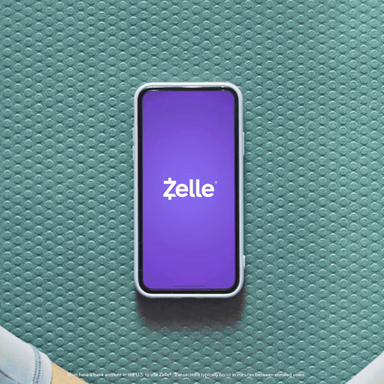 1. 100 Million Users and Counting
Zelle® is in the mobile apps of more than 1,500 banks and credit unions in the U.S., allowing money to be sent fast to friends and family, even if they bank somewhere different from you.
For example:
My cousin Lola banks with PNC and lives in Lansing, Michigan. If I wanted to send her money for her birthday, traditional methods don't give me a lot of great options. I guess I'd send a check in the mail? Not the most secure option.
Now, with Zelle®, I can simply use her U.S. mobile phone number or email address to send money that's debited instantly from my checking account and posted within minutes1 to her checking account - even though we have two different banks and live thousands of miles apart.
2. Not Enrolled? No Problem
If you send money to someone who is not yet enrolled in Zelle®, they'll get simple instructions to enroll and will get the money once they do so. They can do this through their financial institution's app; or, if their bank doesn't offer Zelle®, they can download the Zelle® app to enroll that way.
Access is easy - you just enroll and use Zelle® within the Copper State Credit Union mobile app you already have.
3. Fast + Free
The other great thing about Zelle® is that it's free in our app. Just the usual message and data rates may apply through your cell phone. Outgoing Zelle® payments post to the payee's account within minutes if they're already enrolled in Zelle®. Plus, you'll be able to check on payment status at any time through your Copper State Credit Union mobile app.
4. No Account Numbers Shared
The final thing that's unique about Zelle® is that you never learn the account numbers or personal information from someone else's account, whether you are the one to request money or send it. You aren't inputting an account and routing number ever, you're just making the connection through U.S. mobile number or email.
We have lots more to say about this long-awaited partnership with Zelle®. Here are some more resources on the topic:
4 Extra Reasons to Use Digital Payments With Zelle® x Copper State CU
Can I Get My Money Back After I Send It With Zelle®?
How to Use Zelle® to Safely Send Money
Identity Theft Protection Checklist: Secure Your Identity Now
1 U.S. Checking or savings account required to use Zelle®. Transactions between enrolled consumers typically occur in minutes.
Zelle® and the Zelle® related marks are wholly owned by Early Warning Services, LLC and are used herein under license.