Thank You For Attending Our Webinar!
Take the survey
And receive your FREE COPY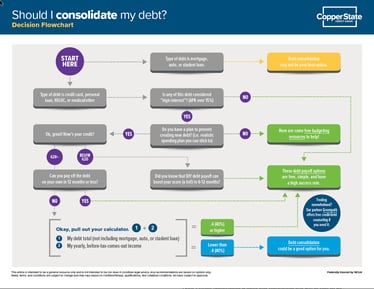 Should I Consolidate My Debt? Decision Flowchart
Smart Debt Consolidation Plan Survey
We Value Your Feedback
How Did
We Do?
Please let us know how we did by answering the following questions. We use your feedback to improve future webinars. Thank you!
---