Alternative Investments – Going Mainstream
Recent years have witnessed the mainstreaming of alternative investments for certain accredited investors. In fact, one study found that alternative investments have grown to make up about 25% of state and locally run public pension fund investments.
The impetus behind this growth is the belief that alternative investments offer the potential to enhance the risk/reward characteristics of a traditionally diversified portfolio.
"Alternative investments" is an umbrella term for a disparate range of investment strategies and assets that might be best defined as investments that use a different approach from traditional instruments.
While today's portfolios may benefit from some diversification to alternative investments, it should be emphasized that the risk, return, and market correlations will vary widely among them. Consequently, individuals need to consider what their objective is for adding alternative investments and select the appropriate strategy to pursue their needs.
Having an investment strategy can help you achieve long term financial goals. Another important financial action is paying taxes! If you're still working on your taxes, you may want a refresher of the 2022 tax brackets and deductions.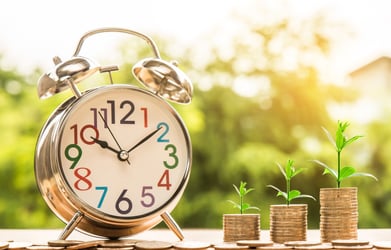 Types of Alternative Investments
Private Equity — Seeks to participate in the growth of private companies. Private equity is an illiquid asset class that seeks long-term appreciation away from public markets.
Hedge Funds — Investments that have broad flexibility in the types of training strategies they can employ to follow their stated investment objectives.
Commodity Pools — Enterprises that attract funds from people who are looking for the pool managers to engage in commodity-related trades.
Alternative investments are geared to "accredited" or "qualified" investors who are considered high-net-worth individuals with investment experience, and these investments usually have high minimum investment requirements. Some investment companies have structured mutual funds after alternative investments, providing individuals with access to the investment strategy while offering daily liquidity at lower minimum investment requirements.
Mutual funds are sold by prospectus. Please consider the charges, risks, expenses, and investment objectives carefully before investing. A prospectus containing this and other information about the investment company can be obtained from your financial professional. Read it carefully before you invest or send money.
Alternative investments are not without their risks. They often have higher fees, which can reduce total returns. They are also complicated and less transparent investments. Alternative investments are less liquid assets and may not serve to reduce risk in extreme down markets.
The content is developed from sources believed to be providing accurate information. The information in this material is not intended as tax or legal advice. It may not be used for the purpose of avoiding any federal tax penalties. Please consult legal or tax professionals for specific information regarding your individual situation. This material was developed and produced by FMG Suite to provide information on a topic that may be of interest. FMG Suite is not affiliated with the named broker-dealer, state- or SEC-registered investment advisory firm. The opinions expressed and material provided are for general information, and should not be considered a solicitation for the purchase or sale of any security. Copyright 2021 FMG Suite.