We are dedicated to helping you achieve your financial goals through empowerment. We recognize that not all families look the same and not everyone has the same idea of what financial success looks like. That's why we're here to help guide you, answer your questions and provide you with the resources you and your family need to achieve your own version of financial prosperity.
FAMILY
First and foremost, we value family. Our Copper State Credit Union family of employees, the member-families we serve and the families in our communities.
EMPOWERMENT
We value empowerment. We strive to empower our members with financial education, knowledge and tools to help them reach their goals. We also strive to empower our employees, giving them the tools they need to reach their career and personal growth goals.
DISCOVERY
We value discovery. We embrace a culture of curiosity and innovation. We encourage our members along with our employees to be courageous and forthcoming with new ideas.
EXCITEMENT
We value excitement. We aspire to make finances a positive and exciting experience for our member-families as well as our employees so everyone has a shared excitement to be part of our credit union.
THANK YOU

to all of our 44,482 members who call Copper State Credit Union their financial partner. Our mission is to enable our member-families to achieve

financial prosperity

.

As a not-for-profit financial cooperative started in 1951, our structure is different. We are owned by our members who also use our services. One of the main benefits of membership is our robust lending program. We help our members meet their immediate needs for purchasing power through long-term financing for their homes and almost anything in-between.

At the end of 2022, we had member outstanding loan balances of $446 million which is about $10,000 per member. We have been able to fulfill the majority of member loan requests this past year. For those we could not fulfill, we continued to coach and advise on money saving and credit repair strategies to be able to lend at a better time. Our members continue to honor their loan obligations as 99.54% of loans were current and not more than 60 days' delinquent. We did fund our allowance for loan loss or rainy day fund by $1.5 million during 2022 to help cover future loan losses. Loan delinquency and losses remained at near historical lows due to the quality of loan decisions, the financial health of our members and the overall strength of our local economy.
A strong year for growth.
Membership grew at a healthy 4% rate in 2022.

That's 1,600 new members!

Member deposits grew by a modest 2% during 2022.

This is compared to a stimulus enhanced and lower inflationary 2021.

The credit union generated net income or earnings of $3.7 million.

Earnings are used to provide capital for growth and is then reinvested in members via better rates, fees and services compared to other financial institutions who pay out earnings to Wall Street stockholders. We continued our focus on providing robust services with minimal member friction to use those services.

Over 500 members have taken advantage of our financial planners through Copper State Wealth Management.

All members have over $100 million in assets under management.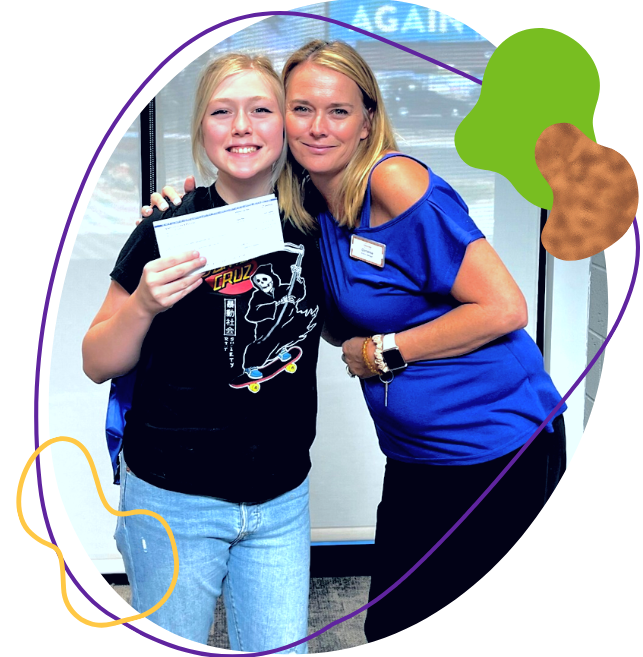 At the end of 2022, members entrusted us with over $541 million in shares (deposits).
That's about $12,000 per member. Of those deposits, only about 5% are over the NCUA share insurance $250,000 limit before structuring for joint accounts and beneficiaries.
In 2022, we increased the value of
Copper State Credit Union

membership with the following enhancements:

We are fully digital!
Over half of our members use our mobile app and website to do almost any financial transaction from wherever they are.

Members are enabled to use the popular Zelle® person to person money transfer service within our mobile app. By year end, we had 4,832 members enrolled.

We continuously communicate online banking and mobile app updates and post information online that impacts our members.



We are embedded in our communities.
Provided upgraded branch systems and equipment to serve members more efficiently.

18,000 members used a credit union shared branch in one of the 5,600 locations across the country.

20,000 members used one of our 85,000 fee-free ATMs.

We received over 3,500 survey responses from members telling us how we're doing.

Donated $33,210 to Arizona Helping Hands in 2022 through the Holiday Joy Drive and Holiday Toy Fest.


Donated $5,876 to Phoenix Children's Hospital for the Step Up, Stop Cancer campaign and Ignite Hope Walk.







We help build and protect wealth, no matter the size.
Through Copper State Wealth Management, members continue to build and execute retirement, investment and insurance plans to meet their ultimate goal of gaining financial prosperity.

Partnered with a will and trust document provider to offer deeply discounted and effective wills and trusts.

We are built to do loans.
Enhanced our loan decisioning process by adding a powerful Artificial Intelligence system that looks at thousands of data points to help approve more loans with less risk.
Reorganized our loan team to centralize the member contact point through a small, but highly qualified and trained loan sales team.
Obtained FNMA approval to sell and service first mortgage loans which allows us to pass on better rates and loan options to members.
Active member of the Wish Program by FNMA to provide matching grants for down payments on homes for qualified borrowers. We had two members take advantage of this amazing program last year.
Education is the key.
Helpful advice and recommendations from a talented and dedicated team of associates.

Created internal Fraud Task Force to quickly assist members who have been victims of fraud and financial abuse.

On average, 2,000 people per month took advantage of our financial wellness resources online – from articles and eBooks to calculators and more. This includes identity theft and fraud resources.

Provided financial education to students through a partnership and student run branch at Metro Tech High School. Last year, we had nine interns from Metro Tech graduate in May.

Partnership, branch and Lopes Checking with a $20,667 scholarship donation for Grand Canyon University.

Provided five $1,000 scholarships in June 2022 to student members graduating high school and attaining higher education.

Provided popular Banzai financial education program and resources to 19 Arizona high schools, engaging over 3,960 students since we started the program.

Partnered with Chicanos por la Causa to provide 244 hours of financial education to their Opportunity Youth.



Safety and soundness.
We have an experienced and professional management team.
We are highly regulated by the state of Arizona and the National Credit Union Administration.
Members deposits are insured by the NCUA up to $250,000. Federal insurance coverage can be increased with joint accounts, beneficiary and trust accounts. Visit mycreditunion.gov/insurance-estimator for additional information.
We have a highly diverse membership and deposit base.
Commercial accounts are limited to member small businesses.
We have access to significant available liquidity.

We are well capitalized and have low levels of interest rate risk.
We will continue to grow and enhance our credit union to provide increased value to our member families.

We are very fortunate to have a great combination of active members, visionary Board members, a professional & experienced management team and employees who dedicate their daily work to help members succeed. Together, we continue to build a strong financial cooperative; a credit union that works hard at living our mission of enabling our member-families to achieve financial prosperity.
Thank you for your

membership

.

Go Copper!
Andrew Roberts, Chair of the Board




Robb Scott, President/CEO



Our credit union experienced another strong loan growth year in 2022.
Loan balances to members increased 14% in 2022 as compared to 16% in 2021. These growth totals over the past two years compare favorably versus other regional and national financial institutions. During 2022, the Federal Reserve increased short term Federal Funds from near zero in February 2022 to almost 5% as of this report date in mid-April 2023. Despite the increase in rates, our members continued to borrow for homes, home improvements, vehicles and for additional needs.
We continue to experience a diversified demand for new loans as indicated by the loans mix from loans originated during 2022. Vehicle-related loans accounted for 62% of total loans and real estate related loans were 31% of total loans originated last year. Compared to other financial institutions, our credit union carries a small unsecured loan portfolio of less than 5% of total loans.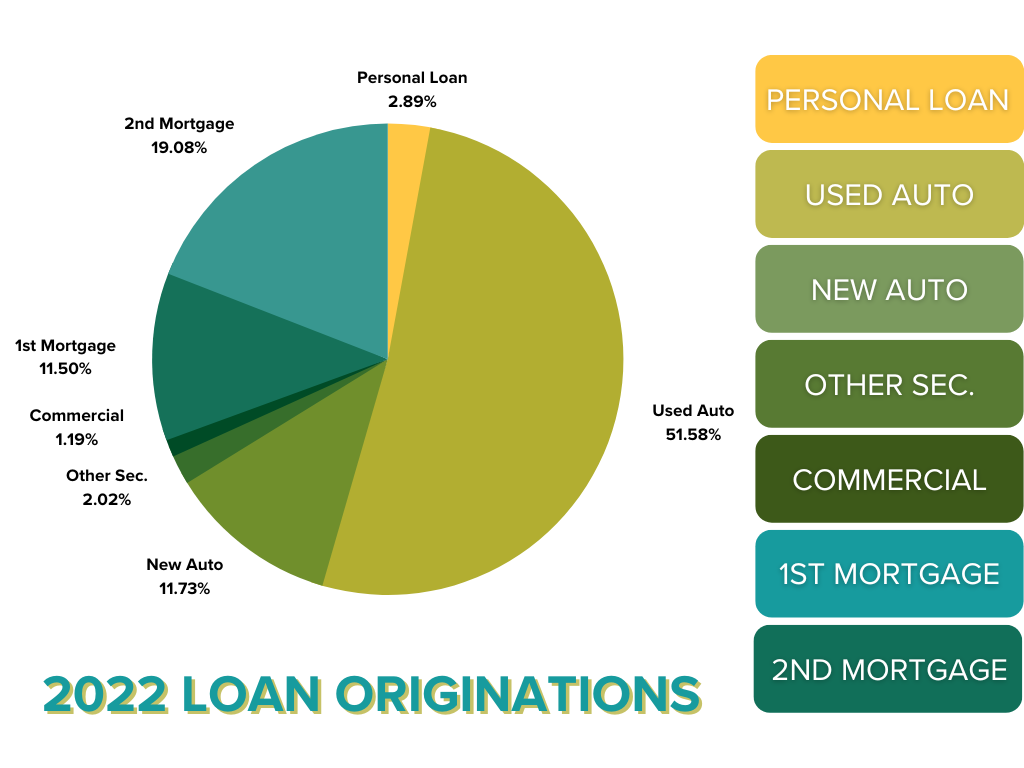 Due to the rapid increase in market rates, Copper State CU's loan portfolio increased yield on loans from 4.26% at the end of 2021 to over 4.90% at the end of 2022. Our loan rates and terms continue to remain competitive in the market and members value the savings and local underwriting.
Copper State Credit Union
Had several exciting lending initiatives go live in 2022.
We launched ZEST AI underwriting.

In order to make better lending decisions, we launched Zest AI, a new automated underwriting platform. This system has enabled our credit union to offer good loan decisions within minutes. The improvements in decisioning along with internal processing changes has allowed us to fund loan requests on the same day. We are now able to compete with online loan providers in terms of speed and convenience.

Partnership with Fannie Mae in May 2022.

Copper State CU was approved as a direct Fannie Mae mortgage loan partner. This has allowed Copper State CU to offer a full range of first mortgage loans products at competitive interest rates and fees while maintaining the servicing of our members' mortgage loans.

Centralized Consumer Lending Team

To improve our member loan experience, we centralized the loan sales process within the lending operations team. All member loan requests and consultations are handled by a small team of highly trained loan professionals. Member feedback about the speed and professionalism of the loan experience has been exceptional.

Members can continue to count on Copper State Credit Union

to assist with their borrowing needs by:
Providing financial education and advice.
Assisting first-time vehicle buyers with affordable and responsible loans.
Partnering in the purchase of a home, refinance of an existing loan or by providing funding for home improvements.
Working with local auto and RV dealerships to assist with member financing at the dealership.
Assisting member-owned small businesses with business-purpose vehicle, property and lines of credit.
The quality of the loan portfolio is measured by the amount of delinquent loans and loan charge offs or losses. During 2022, Copper State CU began to see the loan delinquency and charge offs increase to pre-pandemic levels of about 0.52% delinquency. This means that over 99.4% of loans are current and less than 60 days delinquent. Loan losses have increased in 2022 versus record low losses in 2021.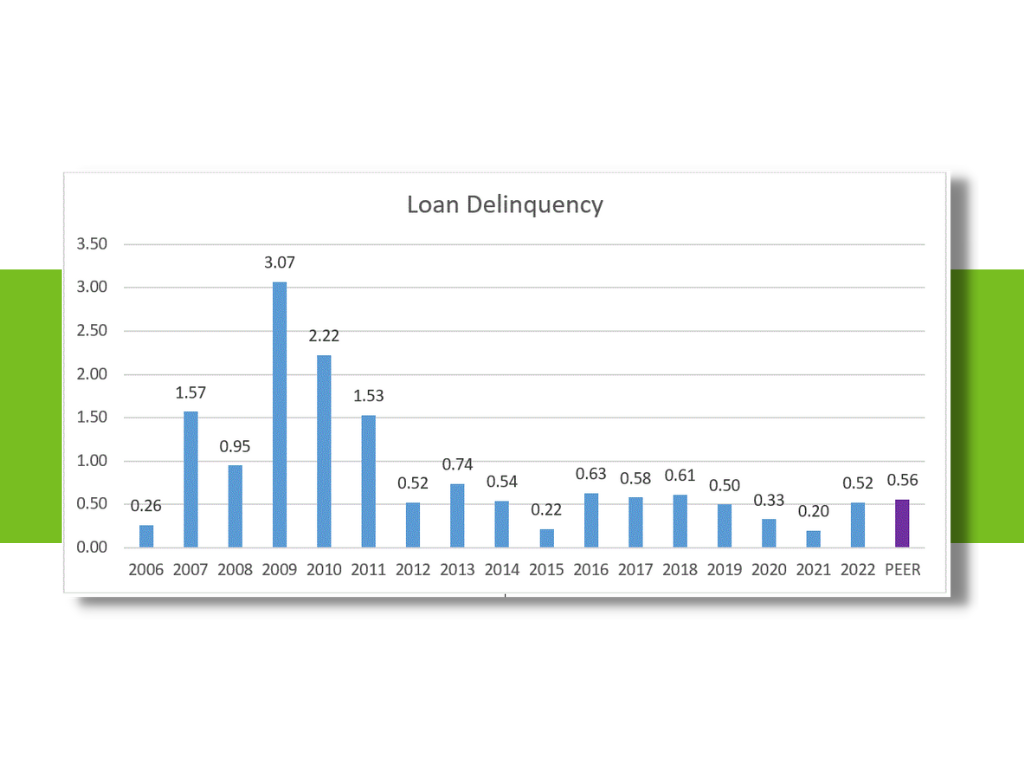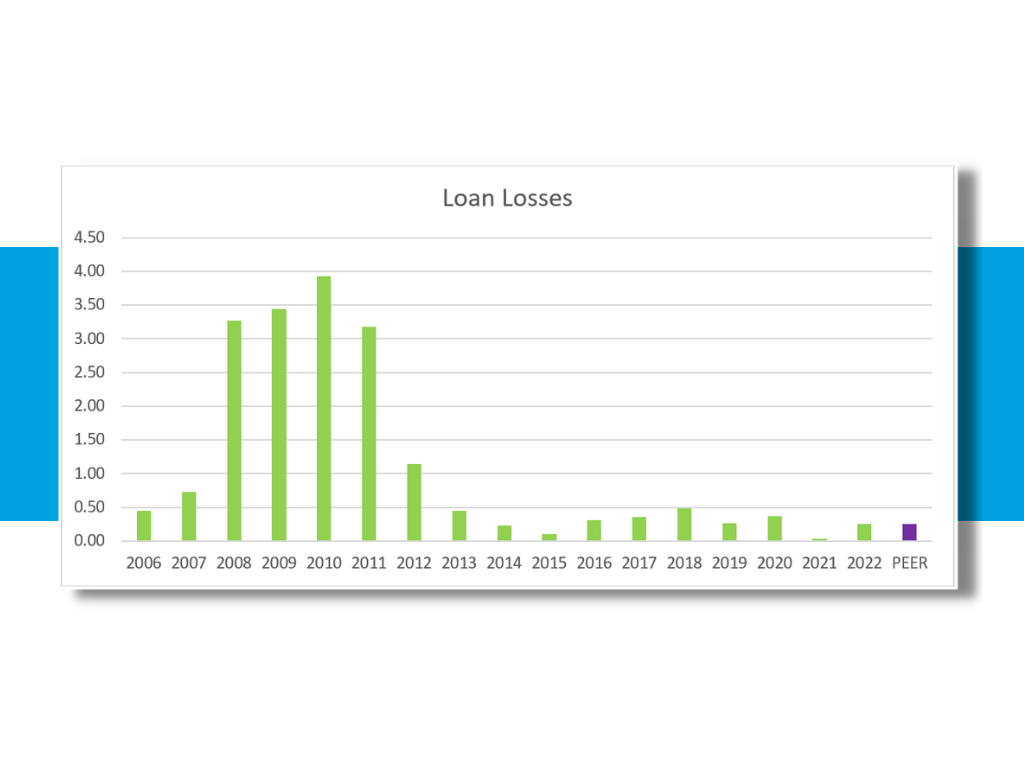 Copper State Credit Union wil
l

continue to explore opportunities to

be a strong financial partner and create value in the lives of our member-families

along with our next generation of members.
Sincerely,

Greg Reiley
Credit Manager
Supervisory Committee Report
The Supervisory Committee provides the membership with an independent appraisal of the safety and soundness of Copper State CU's operations and activities in compliance with credit union bylaws, Arizona law and the Federal Credit Union Act.
The committee is comprised of five credit union members who are appointed by the Board of Directors. The committee meets bi-monthly to review and discuss results of internal audit recommendations and the status of outstanding management's actions on all prior recommendations. The committee meets with examiners from the National Credit Union Administration and the Arizona Department of Insurance and Financial Institutions during regularly scheduled examination to ensure your assets are secure through the implementation of sound financial policies, procedures and controls.
The Supervisory Committee employs the independent accounting firm of Nearman Maynard Vallez CPAs to perform a comprehensive audit of the credit union's year-end financial statements.
In addition, the Supervisory Committee works independently on behalf of Copper State CU members to ensure that questions or issues pertaining to individual member accounts are resolved. We are pleased to report that based on this work, Copper State CU is operating with a system of strong internal controls and is a sound financial institution.
On behalf of the Supervisory Committee,
we are proud to be part of the Copper State CU organization

and look forward to continuing the long tradition of providing financial security to our members.


David Matson
Chair, Supervisory Committee